Facilitating change: Sniffer's journey and the increasing role of creative practices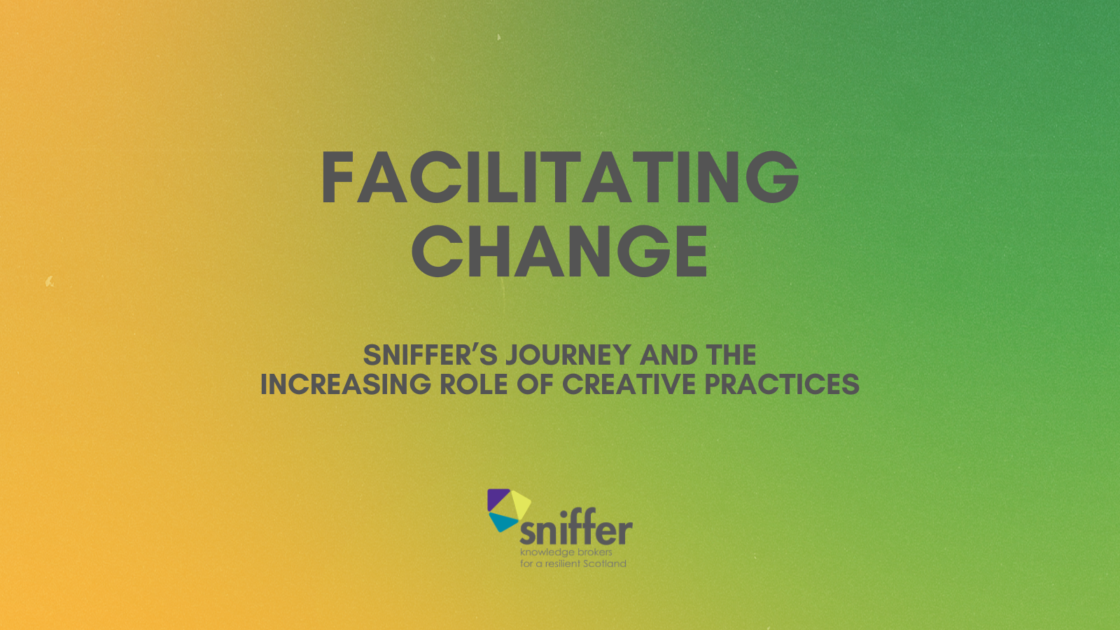 Join us for the third CreaTures & Friends Seminar, with Ruth Wolstenholme and Iryna Zamuruieva discussing their work at Sniffer.

In this seminar Sniffer, a Scottish charity and a CreaTures partner will share insights on the role of creative practices in transformations towards sustainability and resilience. Having worked in the environmental sector for over 25 years,  as a knowledge broker and more recently in collaboration with creative practitioners, we  would like to reflect on our learnings from these processes and our aspirations.
🌱 The seminar will take place on January 19th, 2021 12:00-13:00 CET
This event can be attended by invitation only.
CreaTures project has received funding from the European Union's Horizon 2020 research and innovation programme under grant agreement No 870759. The content presented represents the views of the authors, and the European Commission has no liability in respect of the content.