Yarmouth Springs Eternal is a community arts, walking and nature project, instigated and led by community artist Genevieve Rudd. The project celebrates and connects with everyday or overlooked aspects of the natural world, whilst recognising the inequality of access to natural spaces, and challenging definitions of 'nature'. The project emphasises that nature isn't just pretty pastoral landscapes requiring walking boots and a car to access – it's the stuff living all around us. For us, Great Yarmouth's streets, buildings, places and culture is central to this.
Yarmouth Springs Eternal brings the perspectives of those with lived experience of homelessness and migration into conversations about 'nature'. Last year the project featured a community programme of artist-led workshops with adults connected to Herring House Trust (a group for single, homeless people) and GYROS (a group that supports migrants and culturally diverse communities) and a public exhibition with open-to-all free events, including a conference, artist-led walks, and a resource booklet on creative walking activities.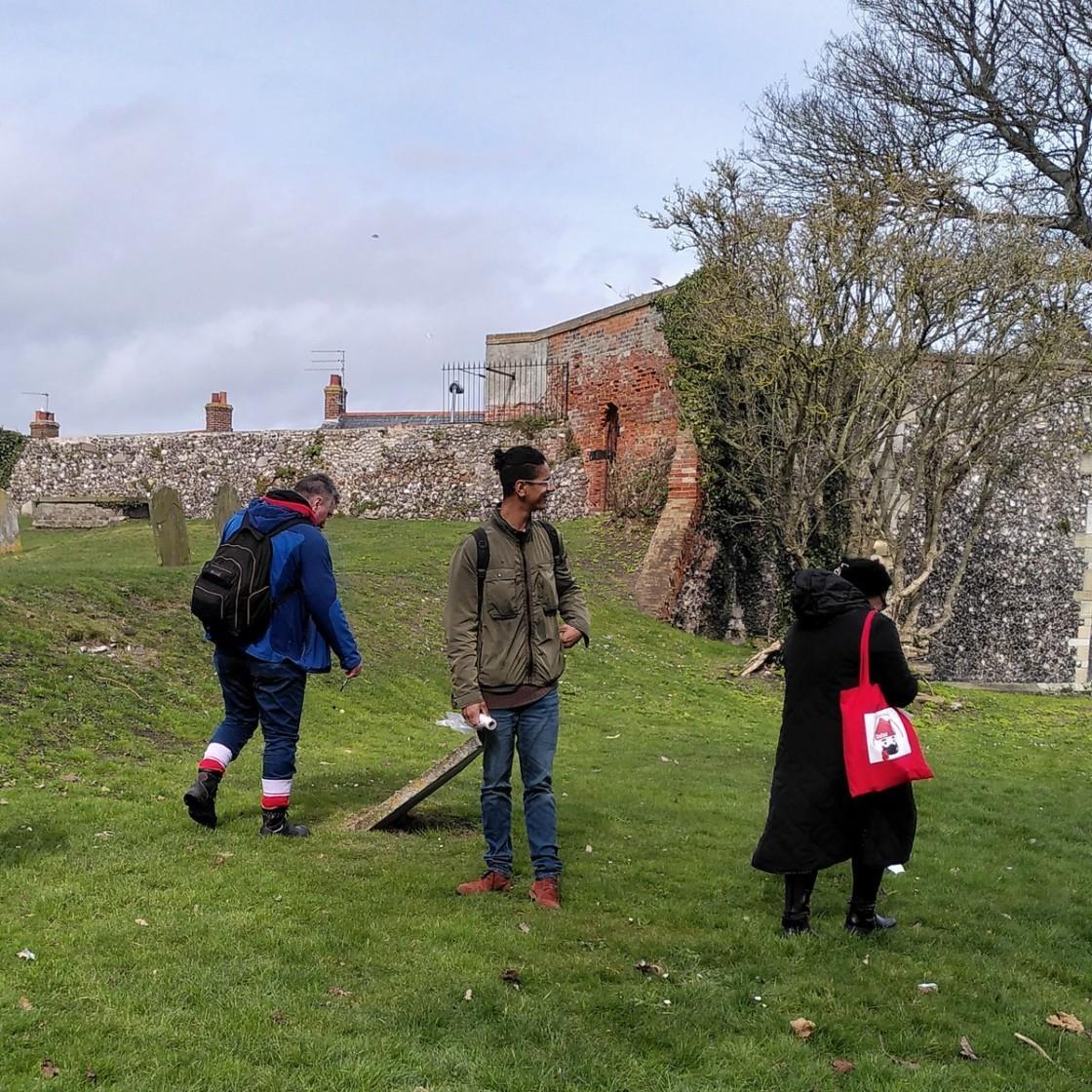 In Year 2, Genevieve will support the returning group to curate and co-lead the public participatory events so that their voice, presence and ideas are active, rather than passive objects on display. Over a series of workshops in March-April, the group will work with 4 visiting arts and ecology practitioners – Ligia Macedo, Holly Sandiford, Jacques Nimki and Tiffany Wallace – to develop their ideas. In May 2022, there will be a free public programme, open to all, created by the group.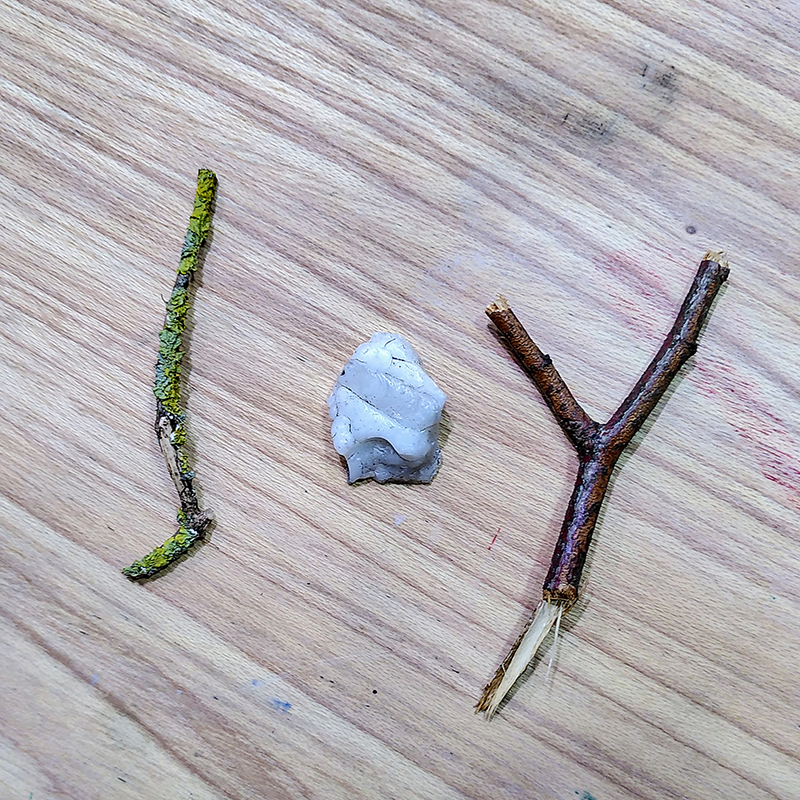 "Ligia is a creative writer – she's really interested in our sensory experience of the world, and how you can choose words to express that, so she's going to facilitate a sensory walk to collect objects and to bring those into our working space" – Genevieve
"Holly is interested in art and wellbeing – she uses sensual and sensory engagement: listening, touching and looking – ways of exploring the senses outdoors" – Genevieve
"Jacques is a visual artist and his specialism is around plants and weeds – how we can use plants to look at the world, finding social factors and maybe political factors about why a plant is there" – Genevieve
"Tiffany is an ecologist and she'll draw out this idea of an interconnected ecosystem web, where you might start with a plant and ask: what does it tell us about insects, or was it tell us about weather conditions or the climate?" – Genevieve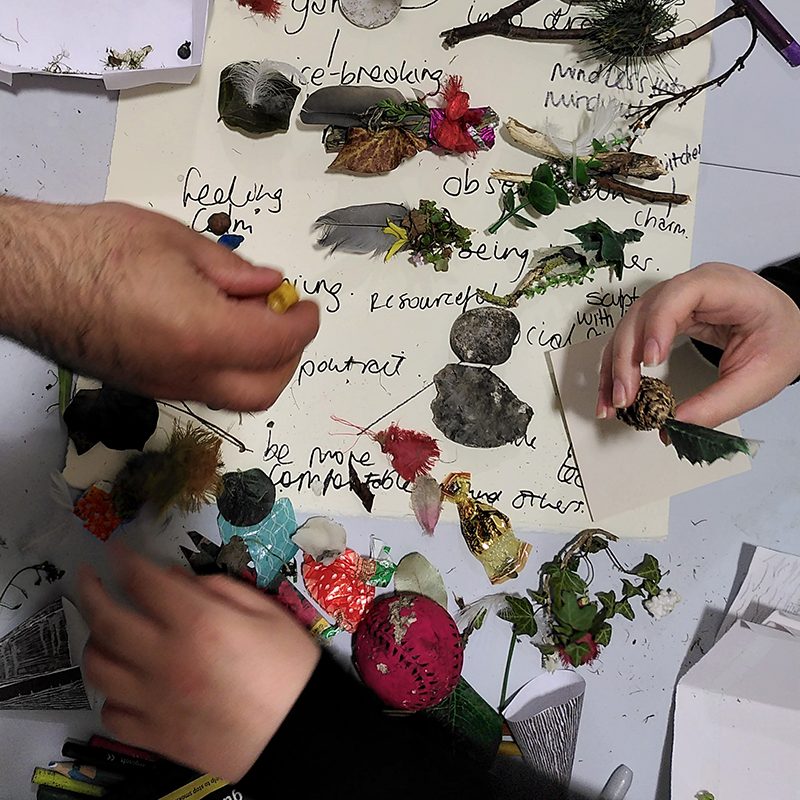 The group will explore what living in Great Yarmouth means to them – through choice or necessity – and continue to explore the symbolism of Spring unfolding, plants growing in neglected or overlooked places, and bleak spaces becoming beautiful with the presence of abundant life. The general public will 'walk in their shoes' by seeing the town from the community group's point of view. The experience will be recorded by those taking part and by filmmaker Becky Demmen of Supporting Your Art, to produce a final project video.