The CreaTures Co-Laboratory Catalogue offers an overview of experiences, insights and outcomes that emerged from 20 experimental artistic productions developed within the CreaTures project in 2020 – 2022.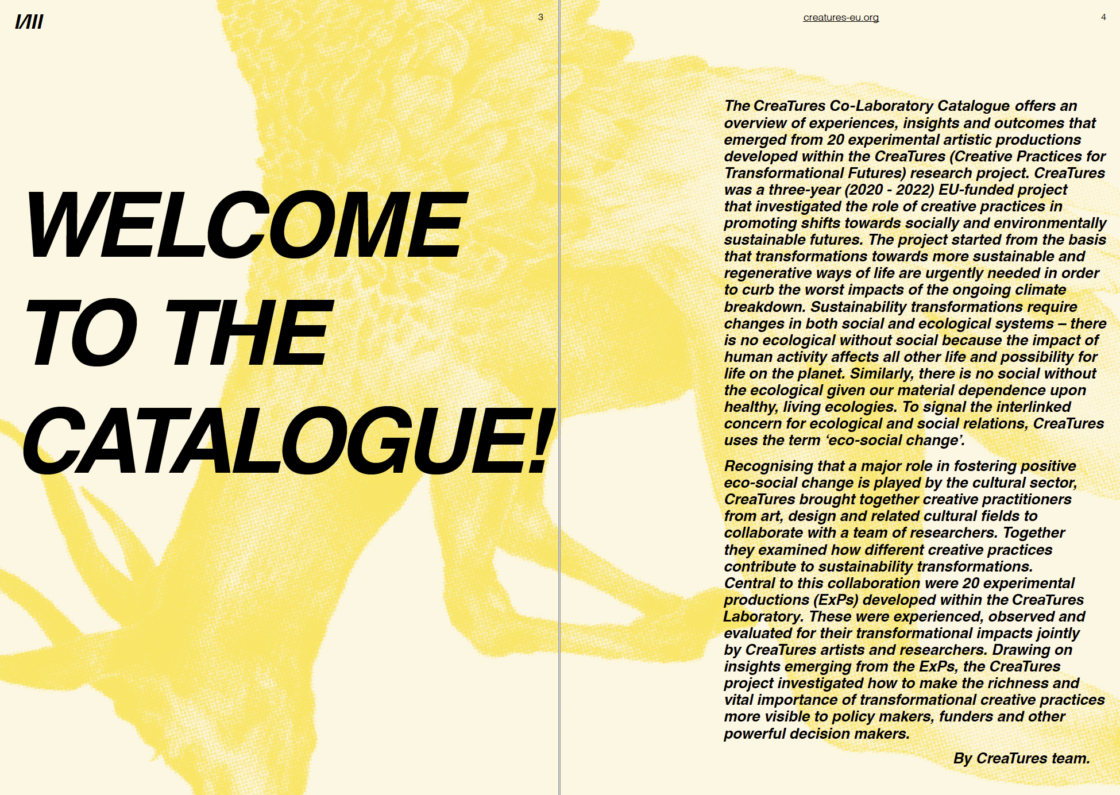 The ExPs were experienced, observed and evaluated for their transformational impacts jointly by CreaTures artists and researchers. Drawing on these insights, the CreaTures project has investigated how to make the richness and vital importance of transformational creative practices more visible to policymakers, funders and other powerful decision-makers.
The Catalogue is a free, open-access publication accessible as a pdf (December 2022) and soon also in print (April 2023).
Enjoy the reading!