Resilient Infrastructures, Entangled Knowledge, Transversal Methods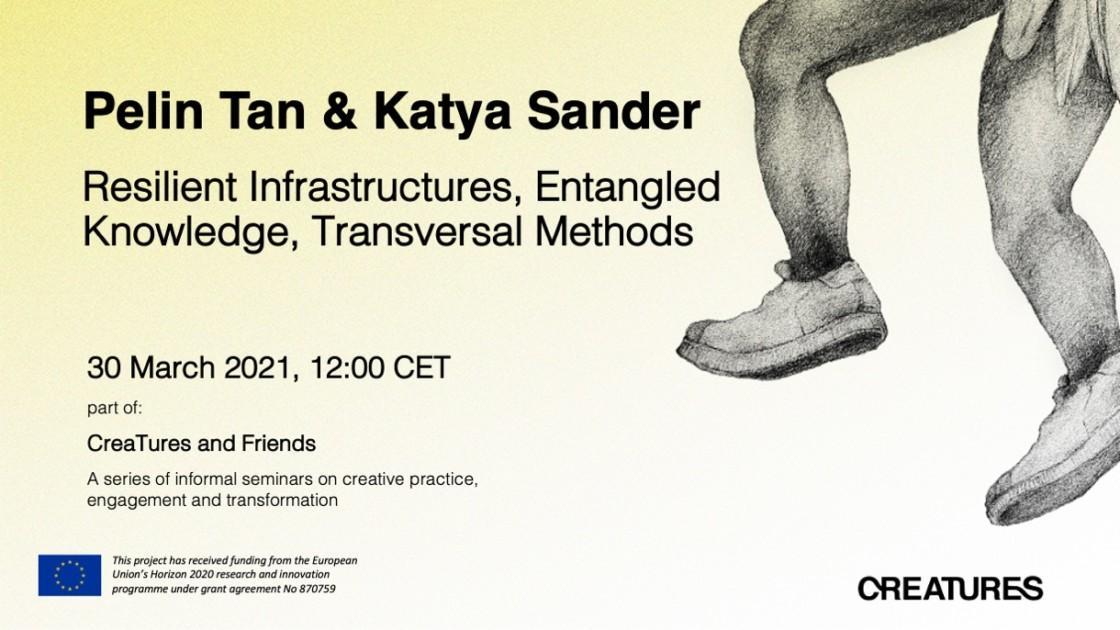 🌿 The sixth CreaTures and Friends seminar will take place on
March 30th, 2021, 12:00-13:00 CET 🌿
In this seminar, Prof. Pelin Tan and Prof. Katya Sander from the Kabelvag Film and Art School, Lofoten Islands, Norway, will present Resilient Infrastructures is a research project on the Anthropocene effect on the Lofoten Islands and the North Sea, focusing on food and ingredients infrastructures. The Resilient Infrastructures research-unit aims to investigate concrete interests such as food and its infrastructures but also to pursue and experiment with ways of knowing; ways of thinking within science, as well as outside of it. Through site-visits and continuous dialogues with food-practitioners, traditional, historical, industrial, as well as new and alternative instances of infrastructures for food, Resilient Infrastructures traces paths and relations through their entanglements.
Participation is open to everyone but registration is required. To join, please fill in your details in the registration form and we will email you the link a day ahead of the seminar.
The seminar will be recorded for archiving and research purposes; by joining the session you consent to the recording. Please read the Participation Information Sheet and Privacy Notice. CreaTures project has received funding from the European Union's Horizon 2020 research and innovation programme under grant agreement No 870759. The content presented represents the views of the authors, and the European Commission has no liability in respect of the content.