In this immersive installation commissioned by the Museum of Applied Arts, Vienna (MAK), exclusively for the Vienna Biennale 2021, Superflux transports visitors to a more-than-human vision of a post-anthropocentric future.
This work invites people to walk through a forest of trees burnt and blackened by the hubris of another time, their skeletal remains now grace-fully returning their fertility to the earth around them. The green glow of new life at the heart of the work is a visible sign of nature's resurgence as spirited ferns push through the blackened soil and wild grasses dance amid adolescent trees. As they gaze into a glistening pool nestled amongst this new life, visitors can stop and consider their place in this more-than-human world; a future that has emerged from the extreme precarity of today.
Encouraging people to reflect on our fragile, interconnected relationship with the natural world, this work explores opportunities to create practices of more-than-human care for our climate altered futures through ideas around resurgence, redistribution, reparation and rewilding.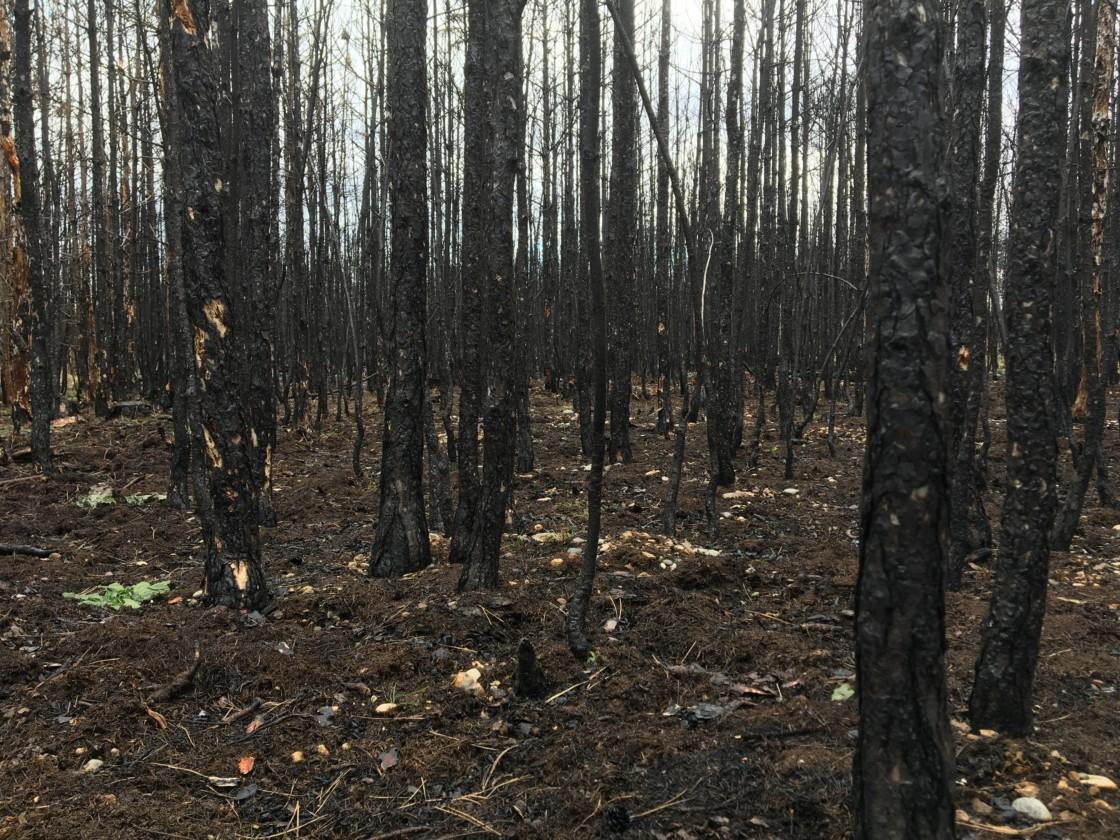 Climate change can be seen as a consequence of the attitude of viewing nature as a resource that is systematically exploited, rather than as a unique and interconnected life support system in which humans are part of a much larger ecological whole. Superflux explores the relationship and impact of man and the environment through a mytho-poetic framework: Instead of a direct representation of the dynamics of this relationship, the installation takes a more abstract and symbolic position.
"Our proposal for a way out of this dilemma is to completely change the way we view ourselves and our relationship with nature. Instead of seeing us humans as separate from nature, we need to understand that we are a part of it. By radically changing our attitude toward natural systems and the ecology of our planet, we have the best chance to reverse the damage we've done. How might we – humans and non-humans – truly engage in collaborative living? What possibilities emerge?"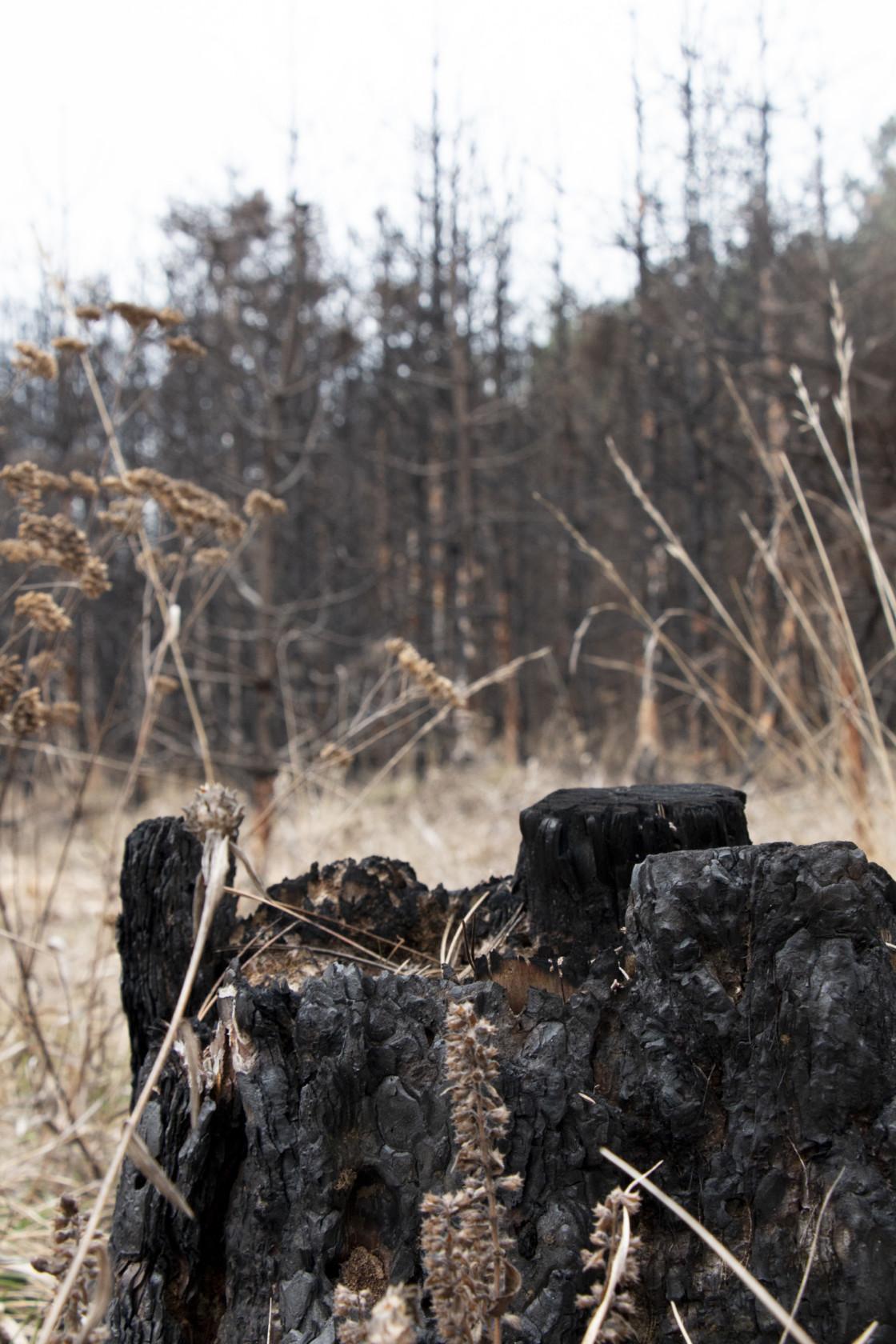 The project is designed so that all components of the installation can have an afterlife, and the goal is to reduce or neutralize the carbon footprint created during development and implementation of the installation. Superflux have worked with the local forest and fire departments to salvage the dead trees for the installation that would otherwise be burnt down.
After the exhibition is over, Superflux will chip down the dead trees and mix them with mycelium substrate to create a compost for a space in the city of Vienna, over which the living trees will be planted, creating a small rewilded community space of contemplation. The hope is that this space continues, in the same way as the installation does, to be a place for people to reconsider and reflect on our relationship to nature.