The reProductive Narratives project uses an artistic metaphor to describe social phenomenologies related to the recognition and appreciation of the female body as a production facility of new life. In the art project, which is situated in a laboratory setting, the project co-author Maja Smrekar experiments with her menstrual blood – a socially stigmatized female excrement – as material for artistic expression and later for reflective conversations, which take place after the laboratory work, in a public setting. In collaboration with scientist and artist Gjino Šutić, the aim of the project is to open a space for reflection and speculation on the existing and imagined reproductive functions of the female body.
The spread of contemporary populist ideologies linked to national and ethnic boundaries has increasingly focused on issues of birth rate. Here, the female body is cast as the property of the state through legal and ideological means. Through their hands-on biohacking research & practice-based process, The reProductive Narratives authors aim to encourage strategic alliances employing hormones and bodily fluids as non-invasive (bio)technologies, and as narrative agents, via pharmacological and technological tools. A further objective of the reProductive Narratives project is to engage citizens in critical dialogue and knowledge exchange about reproductive politics.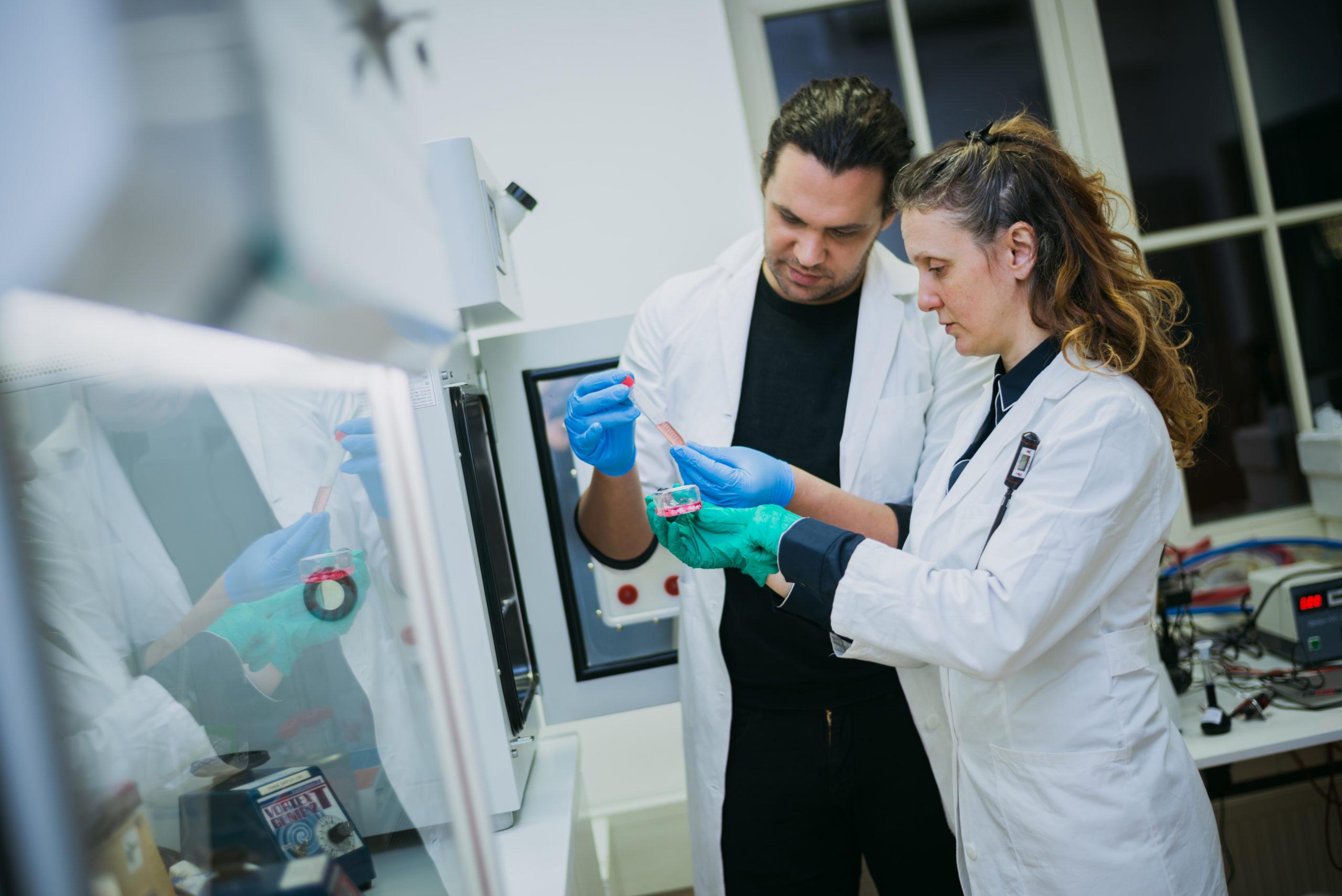 Within their laboratory work, Maja and Gjino experimented with isolating differentiated cells from Maja's menstrual discharge and cultivating those inside growth media containing hormones extracted from her urine. Prior to the laboratory phase, Maja collected her menstrual discharge for a period of 24 months (this biomaterial was stored in a Vitrification Medium at -20 degrees Celsius). Following this, the biomaterial was centrifuged and subsequently cultured. These cultures were inspected and a growth medium added before being placed in a bioreactor. Morphological alteration was then induced in the biomaterial via transfection with a synthetic follicular-like fluid produced using gonadotropin extracted (via chromatography) from Maja's urine. These cells were then cryopreserved.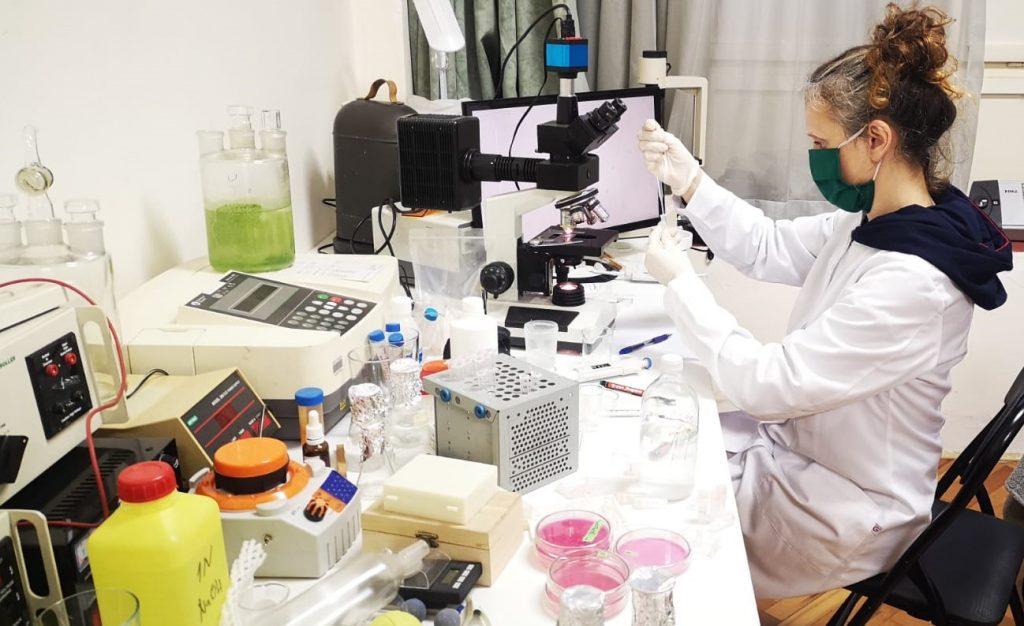 The laboratory work took place from November 2020 – February  2021 in the BioTehna Lab and Kapelica gallery (Ljubljana, Slovenia), and Universal Research Institute (Zagreb, Croatia). The laboratory procedures followed a research protocol published in 2016 by the International Peace Maternity and Child Health Hospital, School of Medicine, Shanghai Jiaotong University, and collaborators in China. These procedures have shown the possibility of extracting somatic cells from menstrual discharge. The extracted cells may show egg-like properties (specific protein structure), raising a myriad of possibilities for speculation regarding the existing and imagined reproductive functions of the female body.
On the 26th of November 2020, Kersnikova organised an online panel discussion on the reProductive Narratives project, featuring the artists Maja Smrekar and Gjino Šutić together with a guest artist Margherita Pevere. The session was organised within Kersnikova's Freaktion Bar series and moderated by the writer, philosopher and critic Mojca Kumerdej: