The Hackcamp is a live methodological intervention combining peer-to-peer mediation and collective research. Each Hackcamp event lasts from two to three days and is centred around a co-creative gathering encouraging participants to identify challenges in their local communities and organisations, and work together to generate prototypes exploring feasible solutions. The project uses the values of open innovation, learning-bydoing, prototyping and situated, collective knowledge. The Hackcamp setting is designed to hack established power relationships and generate inclusive and democratic ways of participation.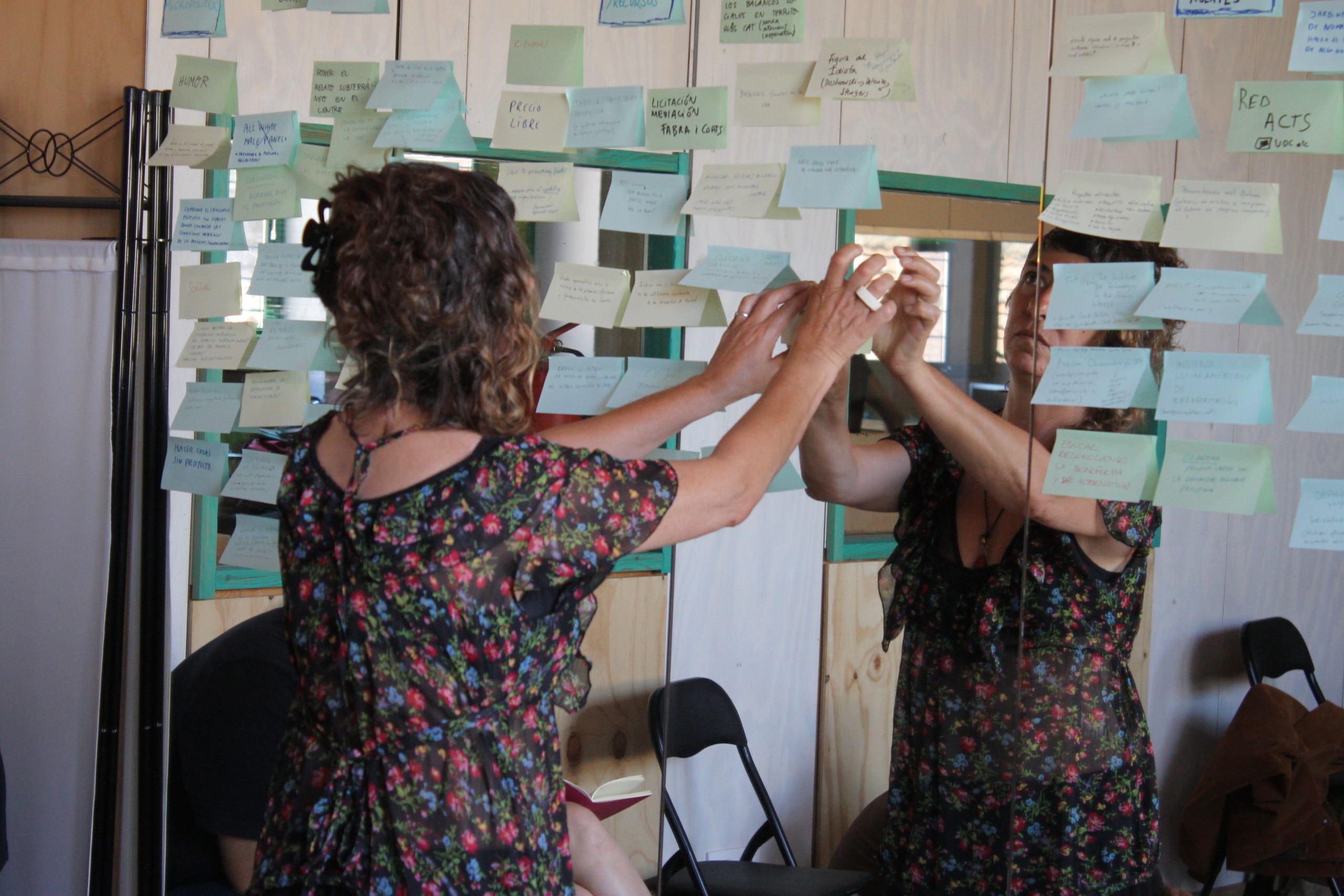 Within the Hackcamp project, participating cultural organisations and communities conduct analysis of their internal environment and processes related to eco-social change. Based on this analysis, each organisation identifies challenges that appear as urgent, and core values that might be shared by other organisations operating in similar contexts. Examples of challenges identified in past Hackcamps include: the need for effective and fair incorporation of decolonial perspectives in organisations' internal practices, the need to identify strategies to combat racism and structural violence against racialised people, or the need for internal strategies embracing ecological responsibility.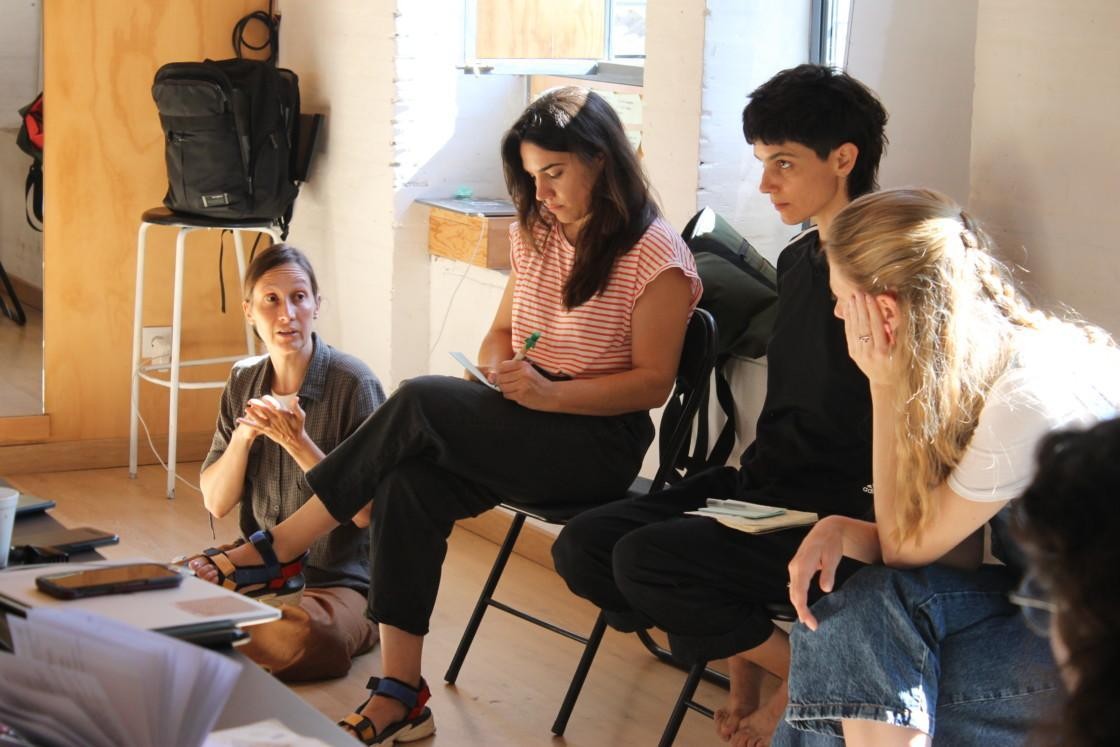 The Hackcamp methodology relies on five main principles
Trust in collective intelligence and peer-to-peer knowledge sharing
Consideration of all knowledge, avoiding distinctions between experts and non-experts
Willingness to listen to each other's ideas and to accept diversity as the intellectual basis
Prioritisation of practices and experiences that care for and value the common good
Use of visual and body languages in addition to oral and textual tools.
Collaborative production is key for Hackcamp. The co-creative activities are organised with the help of a facilitator who knows the subject matter of the particular event and guides the participant group with empathetic and non-invasive techniques. A Hackcamp meeting is concluded with a public presentation of results and a feedback session inviting external stakeholders who have professional experiences with the main addressed theme.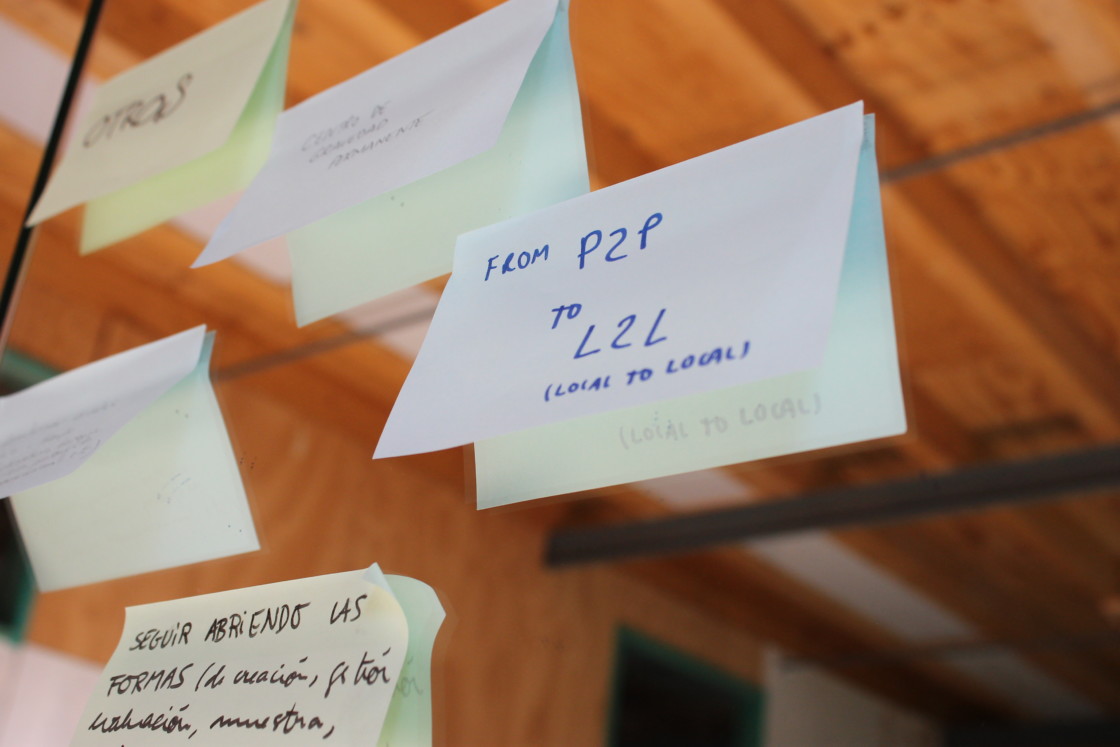 The ZEMOS98 team typically documents the entire development and process of the Hackcamp for subsequent evaluation. Previous Hackcamps include: Hackcamp Reclaim the Commons held during the ZEMOS98 Festival in April 2015 for activists, makers, thinkers and hackers from all over Europe; Expanded Education Hackcamp held at Fi2 Tenerife in October 2016; and HackCampIAAP organised in June 2017 with the Andalusian Institute of Public Administration (IAAP) – part of the Andalusian Regional Government.
The edition of the Hackcamp run within the CreaTures project was held in Seville, Spain and involved six participants from various cultural organisations. This Hackcamp was divided into two days (30th and 31st May, 2022) and focused on issues around eco-social and decolonial transformation of cultural and creative practices. The objective was to define a roadmap with tips that can inspire development within the participating
organisations and other similar initiatives. The first part of the session consisted of a transparency exercise led by ZEMOS98, showing the cooperative's internal self-evaluation mechanisms, the status of their current projects and the strategic challenges they have faced throughout their development.
Inspired by the introductory session, participants proceeded to gather learnings, reflections and ideas on how to approach an eco-social and decolonial change within small cultural organisations. To map the possible pathways towards this change, participants compiled their thoughts into the following key areas: micro-policies (understood as non-technical and non-instrumental measures that can be implemented in an organisation in order to address structural changes), tools (understood as technical or instrumental solutions that can be used by an organisation to carry out such
a turnaround), and projects (other projects or organisations whose practices can be inspiring).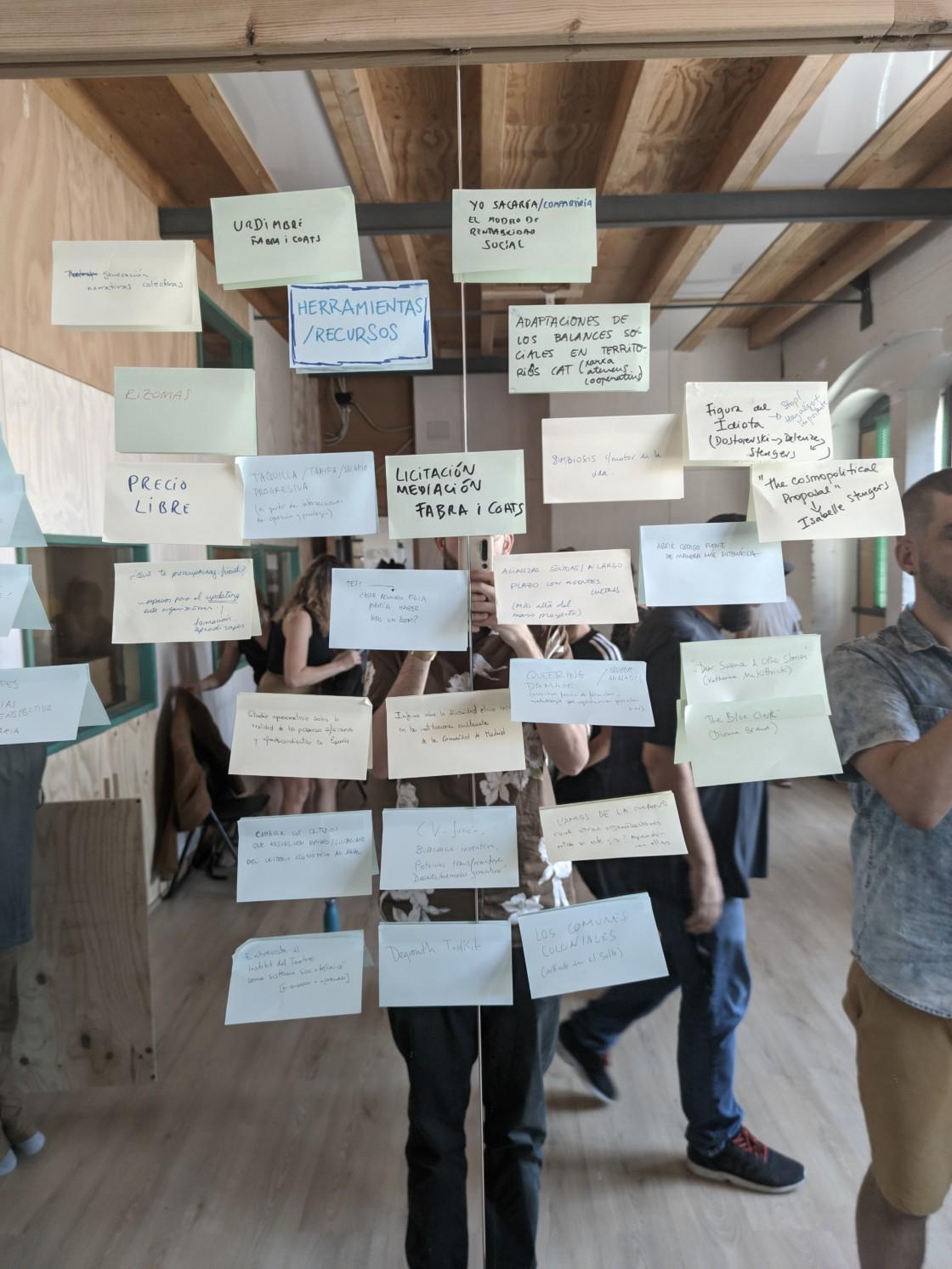 From the data collected at the CreaTures Hackcamp event, ZEMOS98 is currently producing an open paper both in Spanish and in English that will be published as an open-source document. The Hackcamp is an ongoing series of events and a format of co-creative gatherings that ZEMOS98 has been using in a long term. There will be additional Hackcamp events happening in the future. The Hackcamp organised within the CreaTures project helped us to expand and further refine the Hackcamp format and future events will build on these findings.