Commonspoly is a non-profit, open-source board game that encourages a culture of cooperation and questions the violent model of neoliberal privatisation. Commonspoly emerged in 2015 as a way to hack and subvert the contemporary version of Monopoly. Just like the original, each space on the board provides goods or other resources, but in Commonspoly these goods can be Private, Public or Commons. Rather than competing to accumulate goods, the challenge is to create a society in which working together furthers the common good.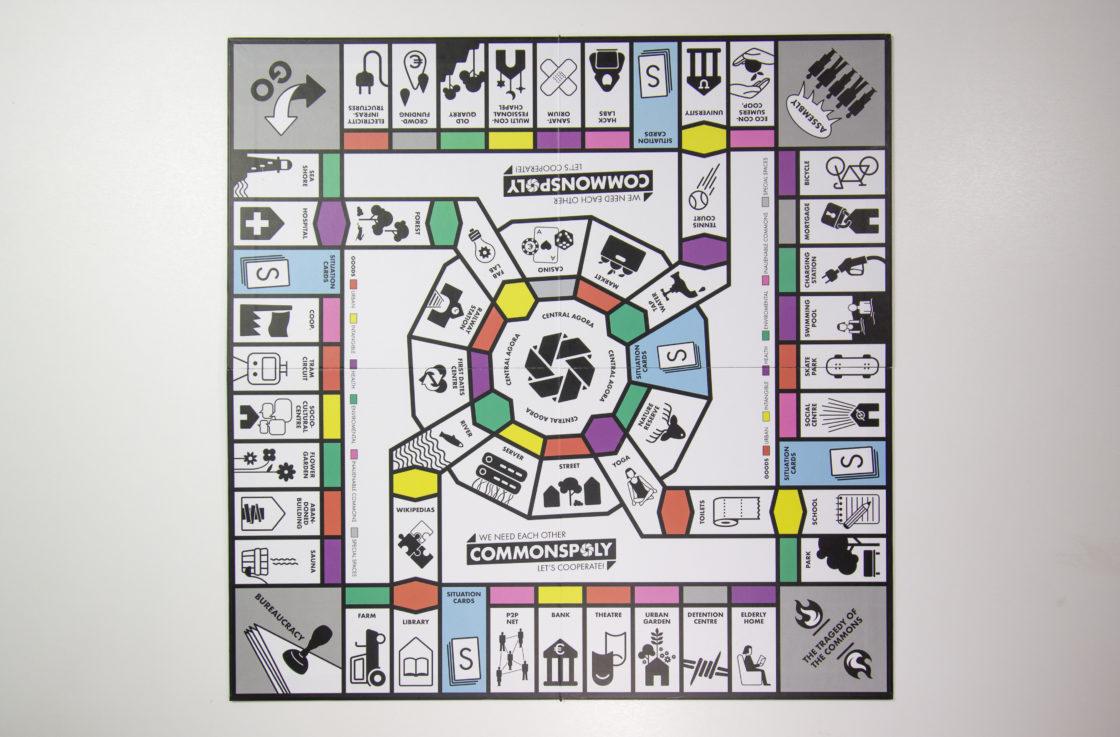 Commonspoly is an attempt to rectify a misunderstanding that has lasted for more than a century. Back in 1904, Elizabeth Magie patented The Landlord's Game, a board game intended to warn people about the dangerous effects of monopolism. Years later, she sold the patent to Parker Brothers, the company that distorted her game, turning it into the Monopoly we all know today—a game that celebrates huge economic accumulation and the bankruptcy of anyone…except you.
Over the past years, the game has undergone many changes and resulted in a total of 4 editions. At the beginning of 2020, development began on this new and improved version 4.0, known as the Commonspoly Green Edition (1000 copies printed). This is the version used in the CreaTures project.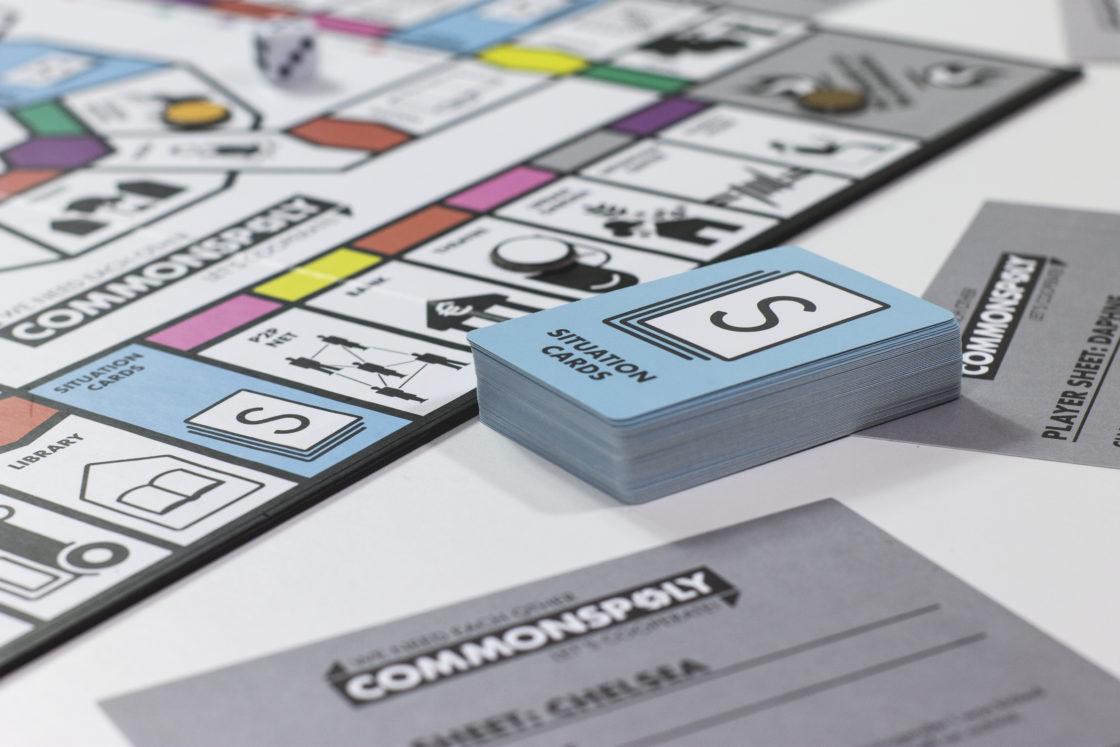 Initially the plan was to produce a series of live gameplays in Seville. But after the pandemic started, the plan changed into two different directions:
A) Adapting the game to a digital environment. We had a few internal gameplays among the CreaTures partners and, at the end of 2020, we organised two gameplays with participants selected through an international call, in which we tested the full online version of the game.
B) Creating a trans-local network of Commonspoly ambassadors and small independent bookstores who could distribute and play the game with their local communities.
The gameplays series is currently in progress: twelve more gameplays are planned for the years 2021/2022.
The main goal with the Commponspoly project now is to evaluate the transformative potential of the game, assessing in a more systematic way how a device like this can have an impact on our society, even if the scale is considered small a priori. Like the butterfly flying, which later creates a hurricane 🦋.