The Open Forest ExP has many legs and tentacles 🌲🦑. This June, one of them will touch the ground at the Uniarts Helsinki's fourth Research Pavilion.
Open Forest is a participatory artwork that explores different forests, forest data, and climate emergency. The work consists of interactive installations, performative events, and speculative research instruments distributed across diverse places and spaces.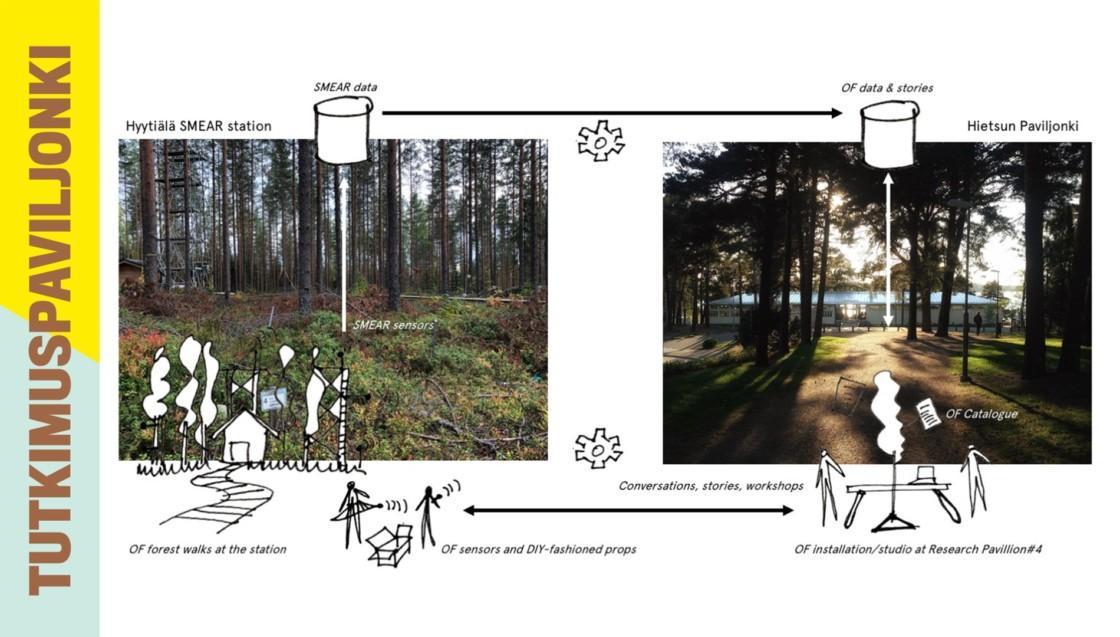 In the Research Pavilion, two Open Forest workshops will be held on June 16th and 17th at 4pm (FI time). During the workshops, participants will visit remotely the Hyytiälä SMEAR II forest research station, speculate with stories, trees, and data and place them on a feral map.
The workshops are open to the public and will be led by researchers/designers Andrea Botero, Markéta Dolejšová and Sjef van Gaalen.
If around Helsinki, feel free to join the Open Forest explorations in the Hietsu Pavilion. You can also join the remote research forest walk via Zoom – register here 🌲🌲🌲.
More information about the event is available at the Research Pavilion website.
CreaTures project has received funding from the European Union's Horizon 2020 research and innovation programme under grant agreement No 870759. The content presented represents the views of the authors, and the European Commission has no liability in respect of the content.