📅 June 18, 2022 from 9 AM PDT / 7 PM EEST
Isabel Beavers presented her Nocturne project at The Uncertainty of Rain exhibition organised by the Creative Impact Lab Amman, Jordan.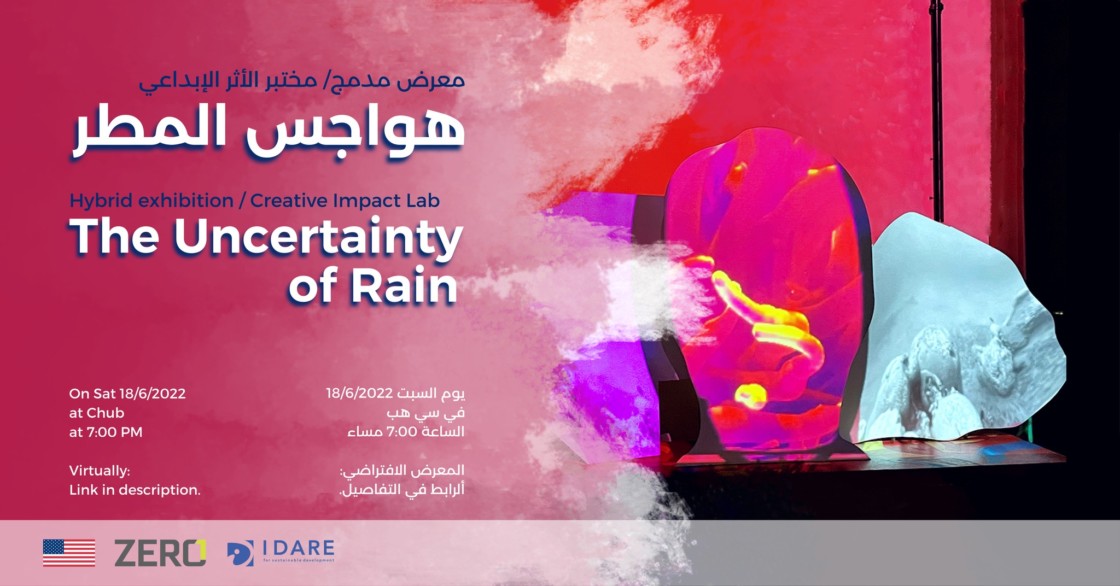 The Uncertainty of Rain is a hybrid exhibition of project prototypes developed by Creative Impact Lab Amman participants during an artist exchange. The works use sculpture, video, and projection mapping to speculate on the future of water and adaptation to the effects of climate change in Jordan in the broader region.
Creative Impact Lab Amman (2022) is a ZERO1 international exchange supported by U.S. Embassy Amman and hosted by IDare for Sustainable Development.