In the CreaTures project, we have been investigating creative practices that aim to seed and steer change processes.
Within the Observatory part of the project, we wanted to look beyond the creative projects commissioned within CreaTures. We gathered a collection of 140 examples of transformative creative practice: by asking our colleagues, by reviewing the academic literature on sustainability, and by talking to funders and policymakers in the UK and EU.
We reviewed the online documentation for each case. Knowing more about each case, we were then able to identify similar clusters. This blog post takes a broad snapshot of the topics that each case was exploring.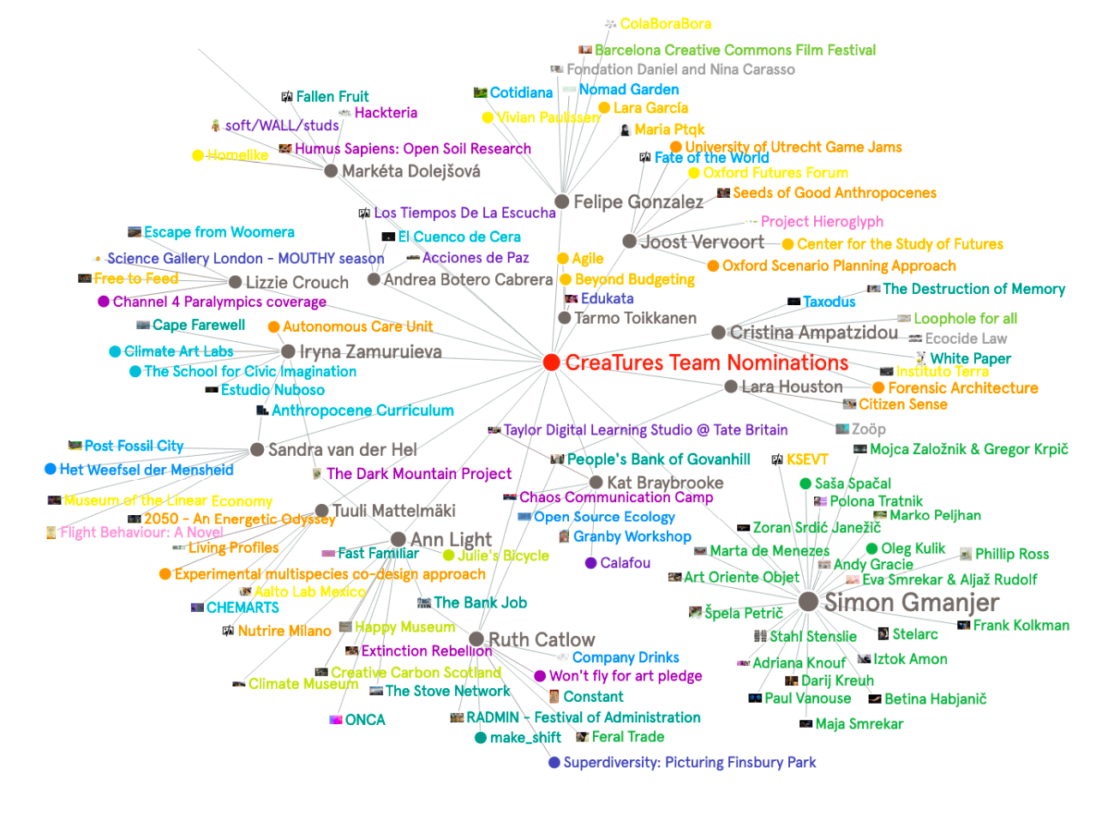 Full details of the mapping are available here; the (gradually updated) collection of transformative creative practice cases can be viewed here.