In the Kombu Ahtola, kelp is used as a membrane to cover a rattan structure. Single pieces of seaweed are applied to connect each of the rattan ribs. The drying seaweed takes on a convex shape and there-by deforms, tightens, and stabilises the entire structure. An Ahtola is the mythical underwater palace of the Finnish sea goddesses. Lohmann: 'Kelp is an ecosystem-builder that supports underwater organisms both big and small and supplies us with our oxygen. It can also give shelter to the deities of the ocean – or is it the deity itself?'

Julia Lohmann's kombu ahtola at the wolrd as we don't know it exhibition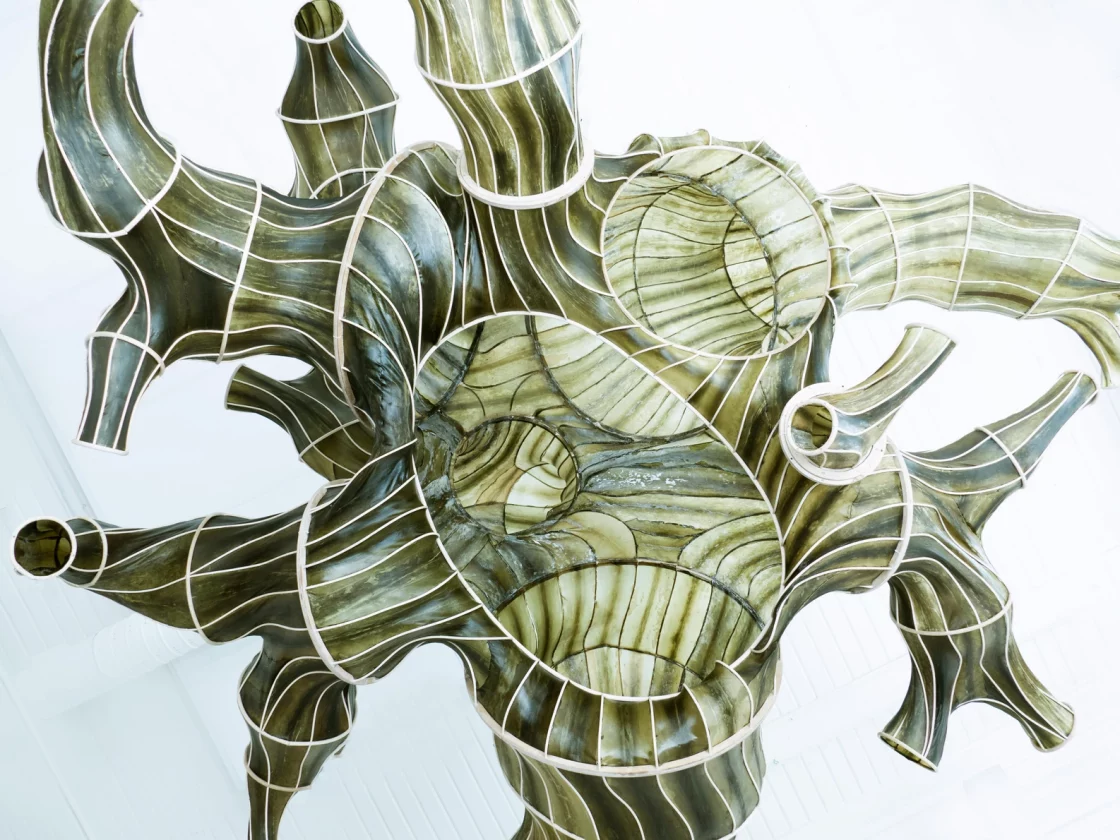 The Baltic Sea Lab ExP team (Julia Lohmann & the Department of Seaweed) has contributed their beautiful seaweed sculture Kombu Ahtola to exhibition The World As We Don't Know It at the Droog Design space, Netherlands.
The exhibition curated by Renny Ramakers features 20 international artist presenting their visions on the climate crisis.
Find out more about the exhibition here.