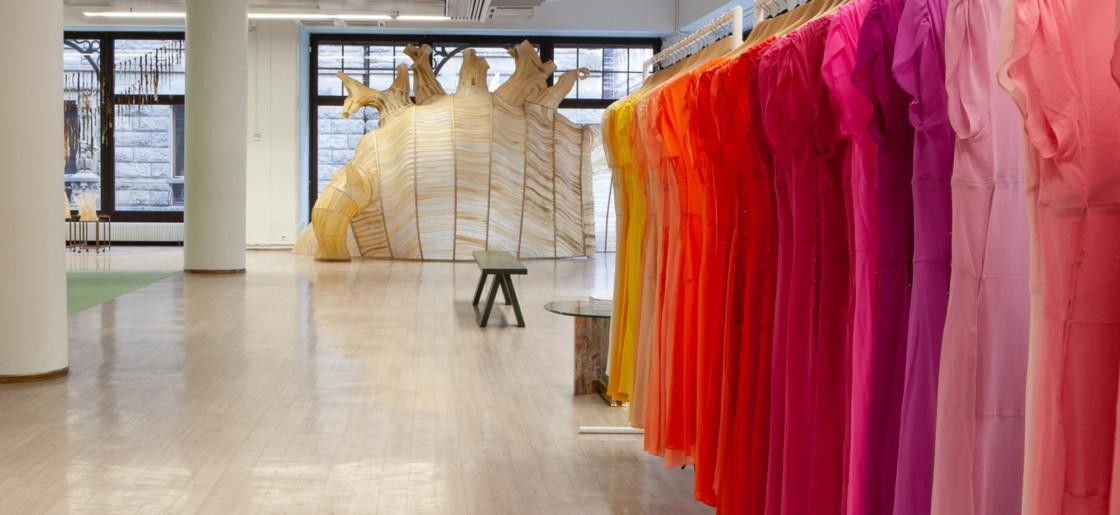 After moving out from the Baltic Sea Lab in the A Bloc shopping mall space, Julia Lohmann's Seaweed Pavilion Hidaka Ohmu has found a new home – this time in the central area of the city, the new venue Glasshouse Helsinki!
The Glasshouse Helsinki exhibition opens on 10. 6. 2021, the Ohmu stays on display by 29.8.2021.
Address: Lönnrotinkatu 5, 00100 Helsinki
Read more here.