About | Program & registration | Location | Partners | Contact | Credits |
Guest speakers
Guest speaker presentations are free to attend and taking place at the Real Fábrica de Artillería (entrada Calle Cofia) from Wednesday 29 June to Friday 1 July.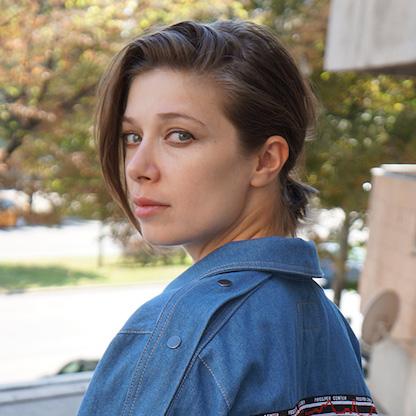 Alexandra Pirici
Wednesday 29 June
20:00 – 21:30
---
Alexandra Pirici's keynote will focus on the concept of "entanglement", both in relation to the artist's work and its general meaning. Touching upon its understanding in the field of quantum physics and in relation to the philosophy of Karen Barad, her talk will then highlight connections between seemingly separate fields of knowledge production, art forms, between humans and more than humans, as well as between humans and technology, grounding them in examples of artistic practice. 
Exploring unbreakable relationships as the very fabric of our world, the talk would hopefully hint at new ways of thinking-acting in a framework of shared agency and responsibility, in which any attempt at eco-social transformation is intrinsically linked to the need for economic, political and cultural shifts – performed together. 
Bio

Alexandra is an artist and choreographer whose performances and installations explore history and invisible structures of power in both gallery and public spaces. Her work was shown at the Venice Biennial (2022, 2013); Manifesta 10, St. Petersburg (2014); at the Berlin Biennale (2016); and the decennial exhibition Skulptur Projekte Münster (2017).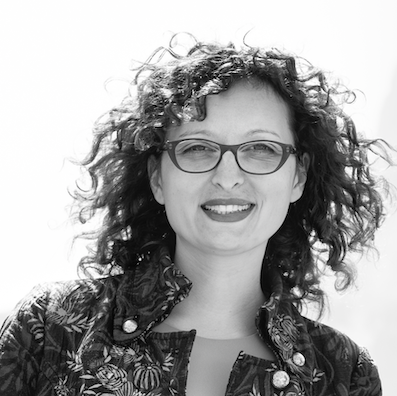 Lucia Petroiusti
Thursday 30 June
20:00 – 21:30
---
Lucia Petroiusti's keynote will focus on 'How do we encounter climate breakdown? How do we negotiate the impossibly complex?' If, as Amitav Ghosh suggests in The Nutmeg's Curse, the greatest obstacle to facing planetary trouble is not a crisis of means, but one of imagination – then how do we, creative and cultural practitioners, whose lives are dedicated to the possibilities of the imagination – how can we participate in nurturing and encouraging a renewed senses of our purpose? This question is both delightfully conceptual and overwhelmingly practical. 
In this presentation, Pietroiusti will bring stories from her own curatorial practice, as well as some new thoughts and future intentions, to bear on this question. To help her do so, Pietroiusti will rely upon the intelligences of many different ecologies (environmental, psychic, organisational, social, human and more-than-human), in order to think through how these are inextricably tangled up with one another, and what directions they may point towards, for both creative and systemic practices.
Bio

Lucia is a curator working at the intersection of art, ecology and systems, usually outside of the gallery format. She is the curator of Sun & Sea (Marina) by Rugile Barzdziukaite, Vaiva Grainyte and Lina Lapelyte, the Lithuanian Pavilion at the 58th International Art Exhibition – La Biennale di Venezia (and 2020-2022 international tour).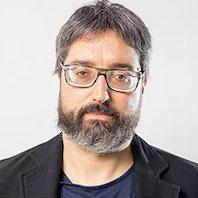 José Luis de Vicente
Friday 1 July
20:00 – 21:30
---
José Luis de Vicente's keynote looks at one of the creatures that are more entangled with humans in urban environments – the pigeon. As visible in our cities as ignored or dismissed by many citizens, the pigeon is a fascinaning example to look at how our lives are intertwined and entangled with non humans on a constant basis, presenting complicated and sometimes uncomfortable questions that we often try to avoid. Humans and pigeons have grown together and coadapted to each other, and they are in a sense as much citizens as we are – natural creatures of the city. The question of the pigeon in the city becomes very different wether we consider them as architecture, as entertainment, as neighbors or as a plague. How do we navigate the space of this relationship, what do we know about how does it feel being a pigeon in a city?
Bio

José Luis is a curator and cultural researcher on the current and future impact of social and technological innovation. He is the curator of Sónar +D and has curated several exhibitions, in and outside of Spain, such as 'Big Bang Data' and 'After the End of the World' (both at the CCCB), 'Atmospheric Memory' (Manchester International Festival), and others.