🌳Panel discussion on 6th of July at 18:30 CEST. 🌳
Forests have personalities. They come from different parts of the world, they host different species and come in many shapes and sizes. They are complex ecosystems, sources of timber, homes to indigenous people, storages of carbon; some or all of the above at the same time.
Being open to carefully considering more complex definitions of forests can form the institutional, legal and operational basis for forest monitoring, management and restoration that are more attuned to the urgent global actions needed to protect and restore forest ecosystems.
Centered around three projects looking at a scientific forest, an urban forest and a burnt managed forest, the panel will interweave these creative narratives with interventions by forest scientists, ecologists and anthropologists. This panel, co-organised with the Museum of Applied Arts, Vienna (MAK) in the framework of the Vienna Biennale for Change 2021, will approach the question of conceptualising and defining forests through the lens of creative practice.
Meet the panel
Andrea Botero is a Colombian born, Finland based designer and researcher. Her work engages with the possibilities and contradictions of participating in the creation of environments, tools and media that afford more relational and caring interactions among, and between people and their environment.
Jaz Hee-jeong Choi is Director of the Care-full Design Lab at RMIT, Melbourne, Australia. Through her research and practice, she explores ways to care-fully imagine and create more-than-human futures, often through co-creative and playful engagements.
Anab Jain is a designer, filmmaker and co-founder of Superflux and Professor of Design Investigations at the University of Applied Arts, Vienna. In her practice, Anab imagines and builds future worlds we can experience in the present moment. By creating new ways of seeing, being and acting, she hopes to inspire and challenge us to look critically at the decisions and choices we make today.
Katharina Lapin studied landscape planning before turning her research focus to biodiversity and invasive species. Katharina contributes to national and international nature conservation interests and specialist groups and is the head of the Department for Forest Biodiversity and Nature Conservation at the The Federal Forest Research Center (BFW).
Shubhendu Sharma, an industrial engineer, was working at Toyota in India when he met Japanese forest expert Akira Miyawaki, who'd arrived to plant a forest at the factory, using a methodology he'd developed to make a forest grow ten times faster than normal. Fascinated, Shubhendu interned with Akira, and grew his first successful forest on a small plot behind a house. Today, his company Afforestt promotes a standardised method for seeding dense, fast-growing, native forests in barren lands.
Panel moderator
Ruth Catlow is the artistic director of Furtherfield and the Decentralised Arts Lab DECAL, based in London. Her work as an artist, researcher and curator involves critical investigations of digital and networked technologies and their emancipatory potential.
Video interventions by
Nidia Gonzalez Pineros, Research fellow in innovation on governance and climate change, University of Bologna, Italy and University of Helsinki
Anna Lintunen, Adjunct professor in Tree Ecophysiology, University of Helsinki, INAR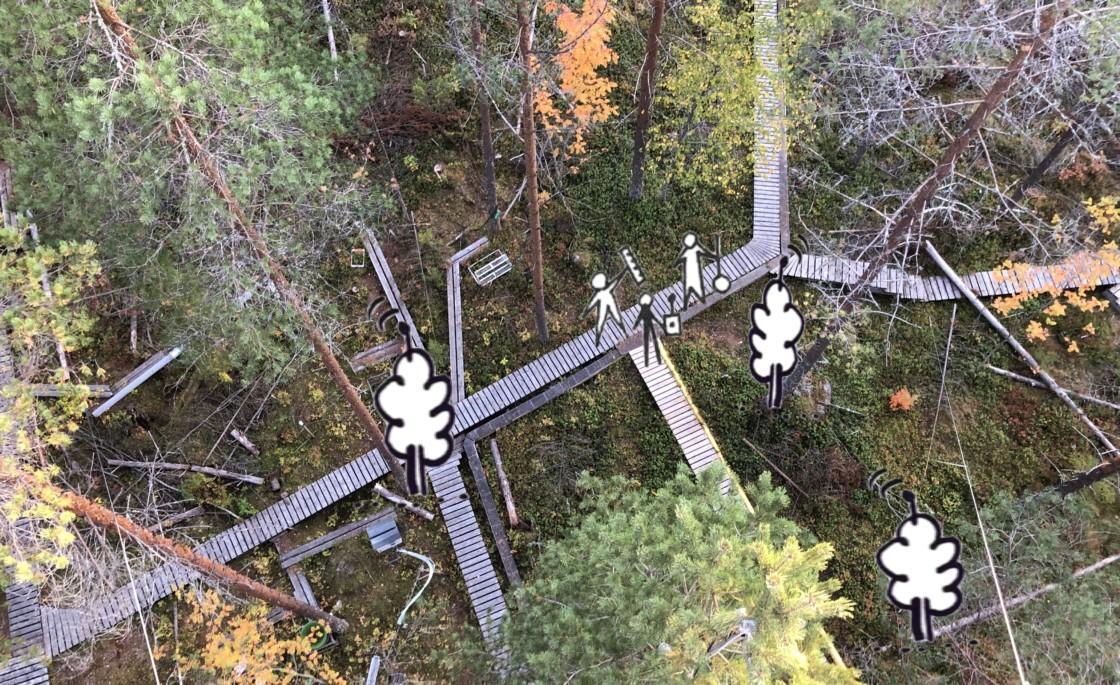 What is a forest? When is a forest? is co-organised with the Museum of Applied Arts, Vienna (MAK) and is part of the Planet Love: Climate Care in the Digital Age agenda at the Vienna Biennale for Change 2021.
The event will be recorded for archiving and research purposes; by joining the session you consent to the recording. Please read the Participation Information Sheet and Privacy Notice. CreaTures project has received funding from the European Union's Horizon 2020 research and innovation programme under grant agreement No 870759. The content presented represents the views of the authors, and the European Commission has no liability in respect of the content.