🐍 Panel discussion at the Uroboros festival featuring Lara Houston, Iryna Zamuruieva, Markéta Dolejšová, Ann Light, Julia Lohmann & Marion Lean 🐍
This is a hybrid event: you can join us in-person in the Kasárna Karlín venue, Prague (CZ) or remotely via the online Zoom platform. Please register via the Uroboros festival Eventbrite. A Zoom link will be provided to all registered participants closer to the event date.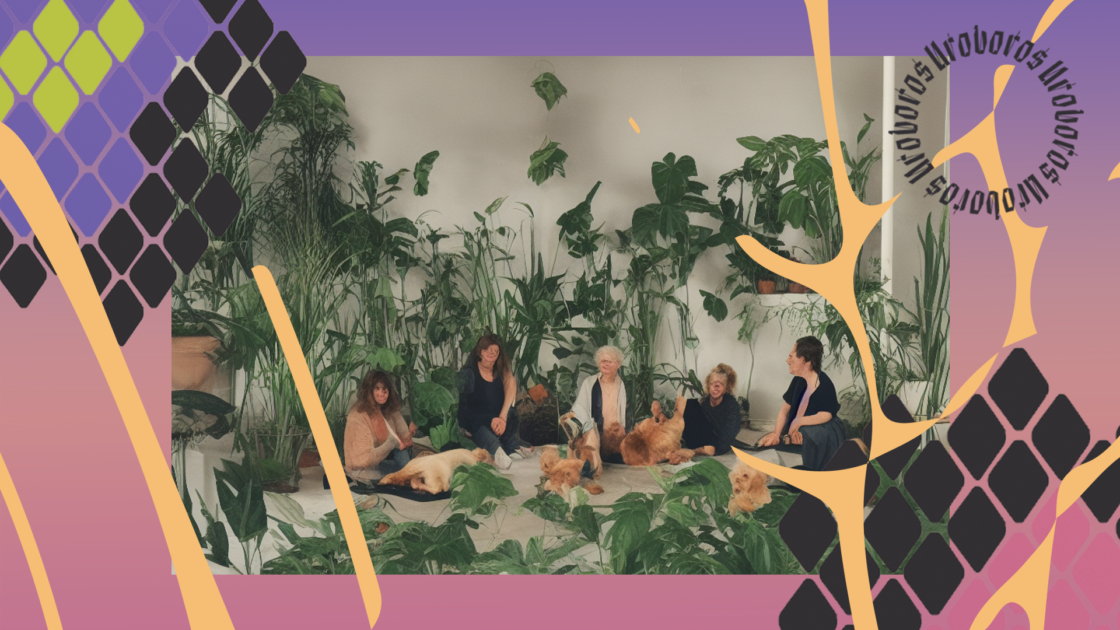 Scope
With many overlapping social and ecological crises, we urgently need to transform how we live together on this planet. Artists, designers and social change-makers have been developing alternative forms of eco-social thought and action rooted in 'multi-species', 'more-than-human', and 'feral' modes of co-existence. How can these creative practitioners connect fruitfully with policy-makers, who work with related ideas around 'natural resource management', 'ecosystems services' or 'biodiversity conservation'? In this panel discussion, we invite practitioners from creative and policy fields to share their experiences of cross-sector working, in order to open up new ideas in environmental governance for the benefit of all species.
The panel aims to:
Bring creative practitioners (artists, designers, professionals from other creative fields) and policymakers into a public dialogue about eco-social change that can be inspiring for the Uroboros festival audiences who wish to learn more about environmental policy issues
Explore change perceptions on both sides, breaking down stereotypes about creative practice and policy, and help bring both areas closer to the interested public
Promote greater awareness among creative practitioners on the value of their projects beyond the art/design world
Promote greater awareness among policy-makers on the value of creative practices in bringing us in direction of fair & flourishing futures
Share skills, mindsets and approaches that help bring about positive change across disciplines and sectors
Panelists:
Marion Lean (SCT/UK) – Co-Design Coach for the Future Farming and Countryside programme at the Department for Environment, Food and Rural Affairs (DEFRA)
Julia Lohmann (DE/FI) – Professor of Contemporary Design Practices at Aalto University and the founder of the Department of Seaweed
Iryna Zamuruieva (UA/SCT) – Artist, researcher, poet, lead of climate change adaptation projects & organisations' transformation at Sniffer
Co-moderators and respondents:
Lara Houston (UK)
Ann Light (UK/SE)
Markéta Dolejšová (CZ/FI)