🐍 A social presencing experiment by Kirsi Hakio and Tuuli Mattelmäki at the Uroboros festival 🐍
You can join in person, in the Kasárna Karlín venue, Prague (CZ). Please register via the Uroboros festival Eventbrite.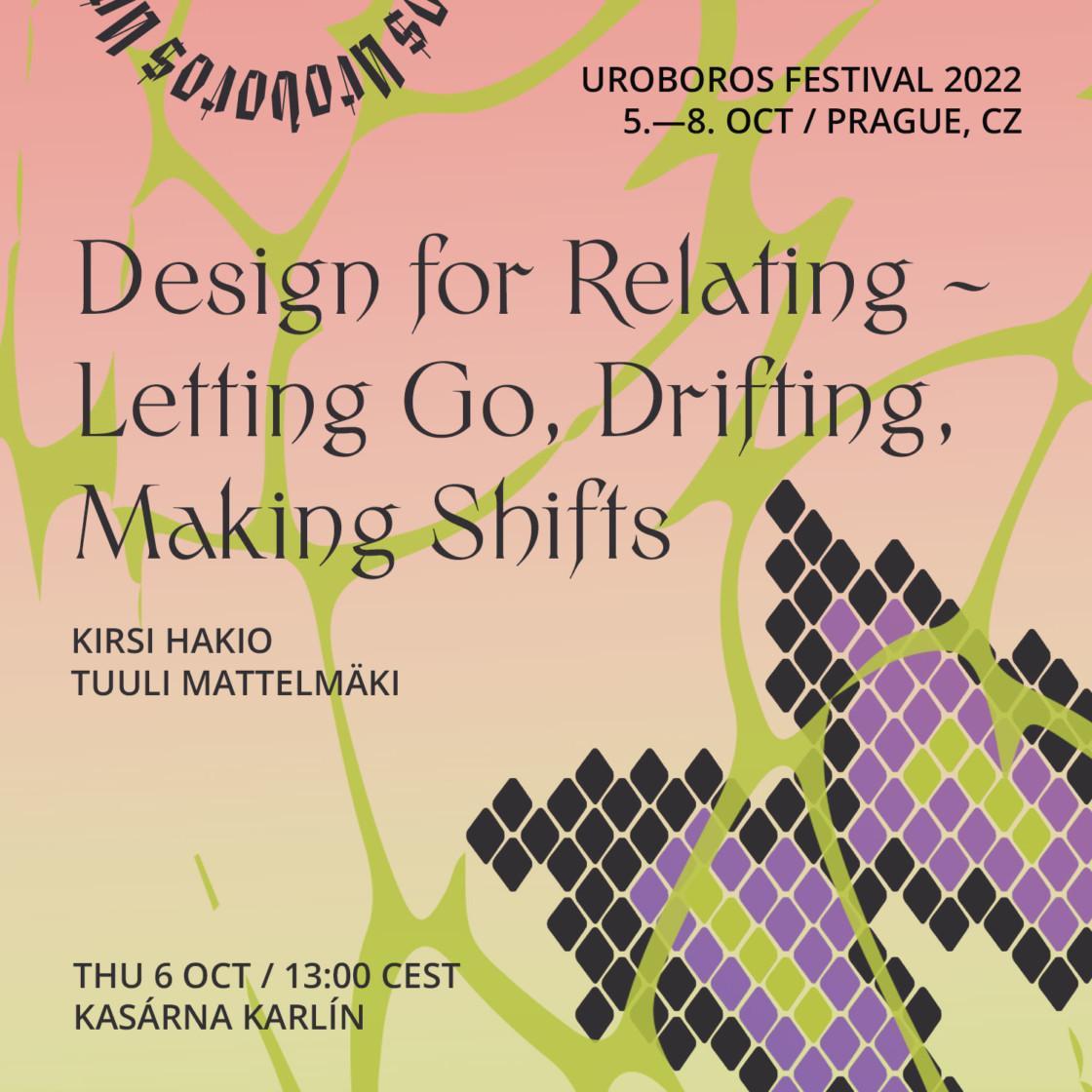 Creative reflection, self-awareness and embodied activities are applied to guide participants on a journey where the ability and willingness of individuals to let-go, shift perspectives and adopt new roles and practices is central.
The transformation toward eco-social sustainability involves a personal dimension of change. It calls for turning inwards and paying attention to the fundamental, innermost questions: Who am I (as part of a larger whole and eco-system)? What is my work? (as a human being on this planet)? Such personal, internal journeys of change often require external stimuli to help us become aware of what might have been invisible, stuck and hidden. These experiences might help foster our understanding of our interconnectedness: how we relate to the world, to other human and non-human creatures, and to ourselves.
In this session, we will approach such personal dimensions of change by guiding participants on a journey of shedding their skin through creative reflection and self-awareness practices, as well as generative embodiment activities. We will explore our inner worlds and the fundamental questions of our entangled existence through a co-creative exercise in opening a space for non-doing, pause, and letting-go. We will pay attention to the qualities of our relating, focus on how our perspectives shift, and experiment with radical openness: receiving and trusting the emerging elements that unfold beyond our control. By creating connections between non-doing and doing as an inspiration for future shifts, these exercises may enhance our sensitivity to how 'change' might feel like here and now.