🗓 June 9, 2022 ⏰ 5:00 pm – 7:00 pm CEST, 💻online
Join us for the first of three events, which under the umbrella title "From Policy to Feral Worlds – framings of Nature across Policy and Creative Practice", aim to bring together practitioners and thinkers from various backgrounds including art, design, planning, environmental & climate policy, cultural policy, grassroot organising and research to explore porous matters of ecological politics and more-than-human worlds.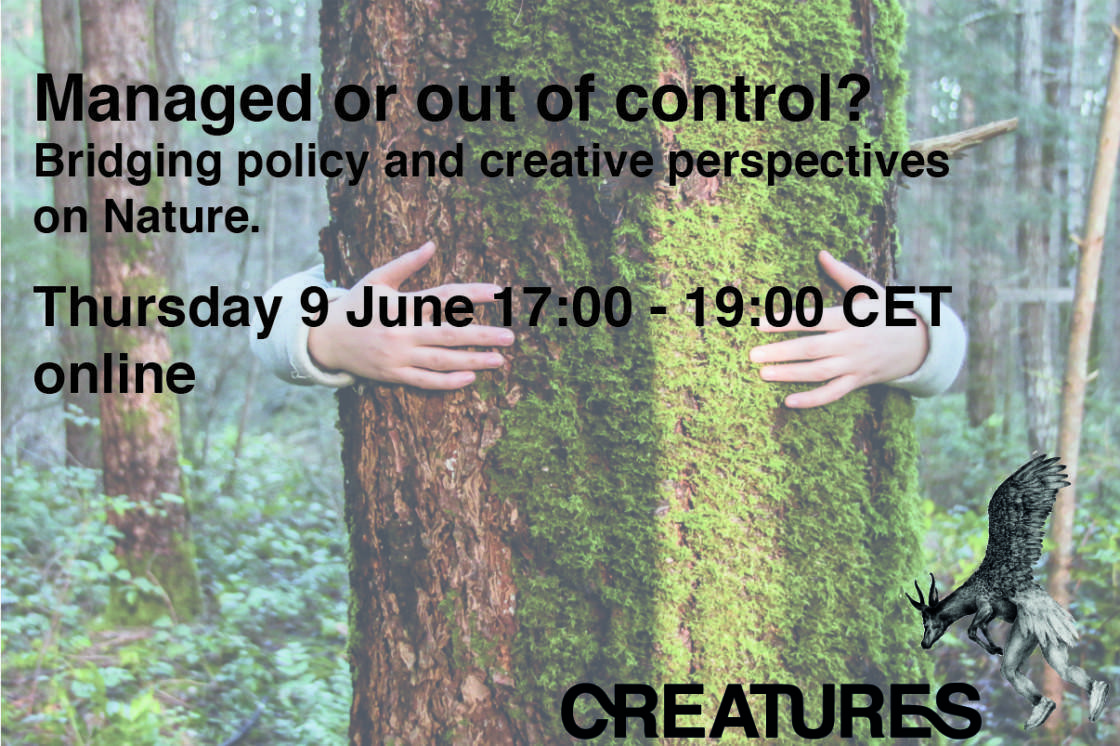 Climate collapse is forcing us all to rethink our practices, from our daily habits through to to coordinated intergovernmental action.
Yet to create a shared sense of urgency and motivation, we also need to establish integrative approaches to transform how we live together on the planet, which in turn depend on our cultures, value systems and world views.
While policymakers on all levels of government talk about natural resources management, ecosystem services as well as land use planning and biodiversity conservation, creative practitioners and social scientists use terms such as more-than-human, nature-cultures and feral.
This panel brings together both groups to provide a space to rethink relationships between humans and the other species and ecosystems on our shared planet.
Panelists will reflect on how moving away from anthropocentric thinking and understanding nature as "out there" can change the way institutions work and what policies are made. Possible leverage points and spaces for translating feral and more-than-human thinking into action will be explored: parliamentary processes, national & regional governmental processes; organisational policies, strategies and plans.
The panel will be moderated by Ann Light, Professor of Design & Creative Technology (Engineering and Design) School of Engineering and Informatics, University of Sussex, who will also introduce the CreaTures project and ongoing work on the transformative potential of creative practice.
Information on the speakers will be announced soon.
In the meantime, you can register for the event here!
Subscribe to the CreaTures newsletter for more updates.
---
The seminar will be recorded for archiving and research purposes; by joining the session you consent to the recording. Please read the Participation Information Sheet and Privacy Notice. CreaTures project has received funding from the European Union's Horizon 2020 research and innovation programme under grant agreement No 870759. The content presented represents the views of the authors, and the European Commission has no liability in respect of the content.