The Hologram is a mythoreal viral distribution system for non-expert healthcare, practiced from couches around the world. The premise is simple: three people – the 'Triangle' – meet on a regular basis, digitally or in person, to focus on the physical, mental and social health of a fourth – the 'Hologram'. The Hologram, in turn, teaches these listeners how to give and also receive care. When they are ready, the Hologram will support them to each set up their own triangle, and so the system expands.
This social technology is based on the experimental care models developed in the Social Solidarity Clinics in Greece during the height of the financial and migration crisis. The result of The Hologram process is the construction of a robust multidimensional health network, collectively-oriented social practices, and trust that can outlive capitalism.
The Hologram's protocol ensures that all caretakers are cared for, and regards properly supporting someone else's wellbeing as therapeutic in itself. As the racist, capitalist and patriarchal world crumbles around us, participants are invited to design long-lasting systems for support and solidarity that can ensure that our species can outlast the ongoing social, economic and planetary emergencies.
The project aims to enact a functional system for non-expert healthcare based on mutualistic support and solidarity that works towards a speculative post-capitalist future where peer cooperation is an essential value. It aims to foster people's personal transformations within small groups through a peer-to-peer health care system and enable the system's viral proliferation in broader social and geographical contexts.
Within the CreaTures context, The Hologram started with the course "We must begin again: Asking for help as a new world", in which people from all over the world were invited to meet online to study and practice what it means to ask for help.
"We believe that destruction is making space for new beginnings and that we have no choice but to begin again. We see asking for help as a way of coming into a new world with humility, curiosity and interdependence with all beings. We want to work together with you to remind ourselves what we have been forced to forget: how to be a cooperative, interdependent species. In this project, the person who articulates their needs and asks for support can take us to a whole new world."
– from Hologram course invitation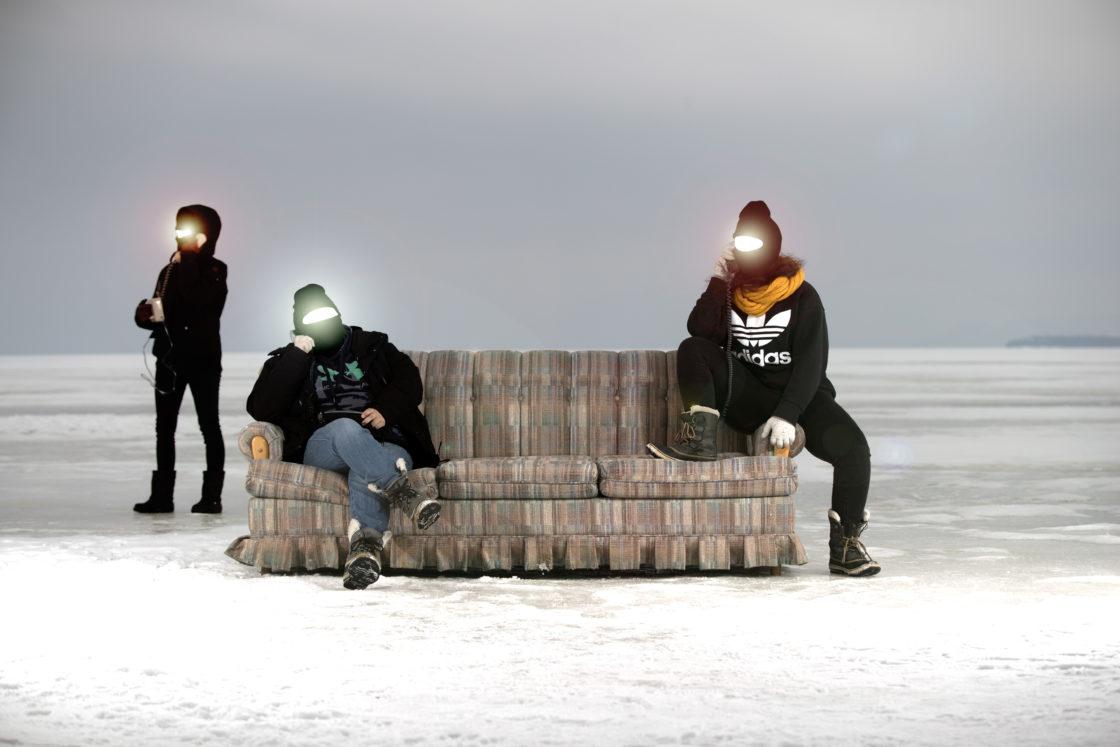 In the series of six online sessions (Sept-October 2020), 26 course participants were guided through a process to remember together why and how to ask for support, and how to ensure that our supporters are supported. Together, they experimented with how to organize and value the support they need to survive and thrive in the coming new world: they practiced and discussed the social skills, values, and priorities that are central to The Hologram's model for collective peer-to-peer healthcare.
Each session focused on a particular topic. These included: Trust and questions of Bad Support; Atrophy of the Sharing Muscle; Failienation; Learning to Trust Ourselves Again; Wishes and Time. Participants also practiced Social Presencing Theatre and experimented with their first Hologram meeting. The last session was dedicated to building a Hologram Community of Practice.
Each person left the course empowered to assemble and participate in their own Hologram. 40 people signed up and participated in Minimum Viable Holograms (MVH) (taster sessions that enable people to create their own care clusters); 11 people are known to have set up their own Holograms; 35 people joined the Hologram Community of Practice. The Hologram is now funded through other social and cultural organisations to run two more courses, to develop and run the MVH programmes with a focus on diversity, and to build a community website.
A CreaTures researcher was embedded throughout the process and shared auto-ethnographic logs of their experience throughout, giving the Hologram facilitators an invaluable participants' perspective. This provided insights into the complex tensions and interplay between personal/individual and shared/collective experiences across the six weeks.
An ongoing conversation surrounds The Hologram about the sensitivities of evaluative processes including data gathering and their potential impacts on the value of the experience and the development of The Hologram project into the future. Connected with this, The Hologram team are in conversation with Public Health England exploring the potential suitability and engagement pathways to offering The Hologram under the NHS social prescribing scheme in the UK. These conversations have reinforced the care as a legitimate subject for experimental co-creation, and the value of co-creative activities as responses to intense pressures on health under the pandemic lockdown, especially the impacts of loneliness on mental and physical health.
The second phase of the experimental Hologram programme made for CreaTures took the form of a LARP (Live Action Role Play) with course participants titled "We were made for this: 2050 Fugitive Planning" (March – April 2021). The LARP was attended by 12 people and intended to provide the next level of learning and transformation through social holography. It had two related goals, offering participants an opportunity to:
" make contact with who we want to become, individually and collectively, by 2050 [and to] see yourself as a powerful and supported being who will survive and thrive the coming emergencies and crises that await us…".
– Cassie Thornton (2021)
Following the Hologram course and LARP, Cassie Thornton directed a short Hologram film that was produced and edited by Jonathan Lee. The film attempts to model the Hologram practice, and its presence and use both online and offline. It also reveals the radical proposal underneath the practice, which is that many people simultaneously create an infinitely expanding network of people who are healthy and stable enough to survive and thrive through the end of capitalism, and to make new ways of organizing human cooperation with what is found in the rubble. The film consists of a simulation of the protocol performed by people who are a part of the large community of practitioners who use and organize The Hologram in their life.