The CreaTures consortium brings together several organisations associated with creative approaches to transformation and sustainability: Aalto University School of Arts, Design and Architecture (FI) is the project coordinator and a frontrunner in artistic and practice-based research, with strong expertise in collaborative and co-creation projects. The University of Sussex's Sustainability Research Programme (UK) is designed to bring together interdisciplinary teams to tackle complex sustainability issues and the pilot work behind the CreaTures proposal was undertaken there. RMIT Europe (ES), as an extension of RMIT Australia, contributes considerable expertise in care-full design, engagement practices and urban transformations. The Utrecht University (NL) brings expertise on governance processes, pathways to sustainability and the use of simulation games.
Alongside this research expertise, the project works in five main sites (Barcelona, Helsinki, Ljubljana, London and Seville) through skilled artistic practices led by major arts organisations: Superflux (UK) and Hellon (FI) are design studios practicing consulting and commissioning work for private and public organisations. Furtherfield (UK) and Kersnikova (SI) are arts collectives that act as cultural institutions and producers, reaching a wider network of artists located throughout Europe. ZEMOS98 (ES) is a creative arts cooperative with extensive networks in activist circles and grassroots projects across Europe.
This creative arts and research portfolio in CreaTures is complemented by two non-for-profit organisations with special domain knowledge: Sniffer (UK) contributes expertise in brokering between creative practitioners and policy makers / implementers; OKFI (FI) focuses on the application and development of open knowledge and systems thinking.
The CreaTures partners are: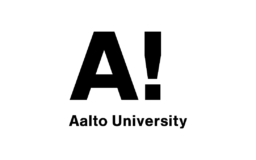 Aalto University
Tuuli Mattelmäki (PI)
Andrea Botero
Markéta Dolejšová
Namkyu Chun
Jarkko Mutanen (Project Manager)
University of Sussex
Ann Light
Lara Houston
Kat Braybrooke
RMIT
Jaz Hee-jeong Choi
Cristina Ampatzidou
Adrian Sneeuw
Ana Tiquia
Utrecht University
Joost Vervoort
Sandra van der Hel
Sniffer
Ruth Wolstenholme
Iryna Zamuruieva
Superflux
Anab Jain
Jon Arden
Lizzie Crouch
Nicola Ferrao
Kersnikova
Simon Gmajner
Jana Putrle Srdić
Sandra Sajovic
Jurij Krpan
Klemen Kristan
Hellon
Kirsikka Vaajakallio
Anna Kaisa Varjus
Zeynep Falay
Sami Naveri
Sanna Marttila
Furtherfield
Ruth Catlow
Charlotte Frost
OKFI
Tarmo Tokkanen
Teemu Ropponen